Hey everyone, today I decided to do the "End of the Year" book tag in honor of 2017 coming to an end. It's honestly been such a good reading and blogging year for me, and I am so happy that I have been able to share my journey with all of you!
This tag was originally created by Ariel Bissett, but I actually found this tag through A Little Book World. There are a few questions throughout this tag that honestly make this more of a "do in October" tag, but we're just going to go with it. Let's get started!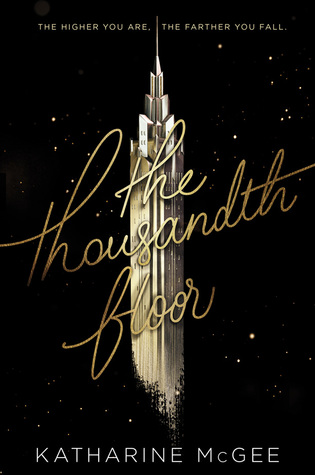 Are there any books that you started this year that you need to finish?
Honestly, I'm not guilty of leaving books un-finished. It's the odd when I actually DNF a book. But, I did manage to leave 1 book unfinished recently, and that's The Thousandth Floor by Katherine McGee. Don't get me wrong, it is a great book. But, I ended up putting it down for about a month straight and cannot figure out what's happening anymore. But, I am definitely going to pick it up again in 2018 and give it another go!
---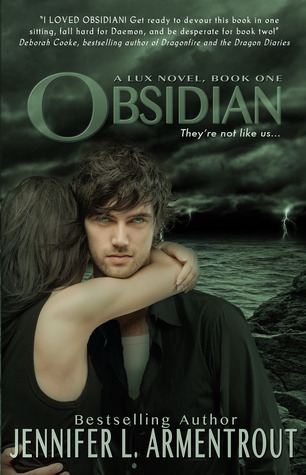 Do you have an autumnal book to transition to the end of the year?
See, this right here is one of those questions that make this more of a "do in October" book tag. I honestly haven't thought about Autumn in so long, even though Winter only started a few days ago. But, we have piles of snow outside and have suffered through minus forty degrees celsius multiple times this past week alone. But, my current read does have a little bit to do with Autumn, so I guess I am going with Obsidian by Jennifer L. Armentrout. This book takes place between August and October, so you really get a glimpse at West Virginia Autumn.
---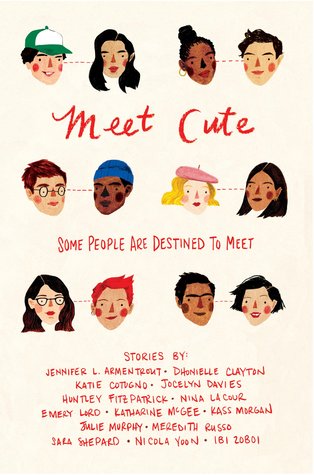 Is there a new release you're still waiting for?
I don't think that books actually release on Fridays or the weekend. So with that said, I don't believe that there are any new book releases between now and December 31st. So instead, I thought I would talk about some 2018 releases I am super excited for. Meet Cute, which releases in early January, is an anthology or short "meet cute" tales that I am super excited to read. And you can't go wrong when Jennifer L. Armentrout has a story in it! I am also super excited for Zenith, Queen of Air and Darkness, Throne of Glass #7 and Obsidio!
---
What are three books you want to read before the end of the year?
Well seeing that we are only a few days away from the new year, there is absolutely no way that I will be able to read 3 books. If that is even possible, please teach me some skills. But, I do plan to finish my current read, Obsidian by Jennifer L. Armentrout, and the sequel, Onyx. I will definitely be able to finish Obsidian, but the real question is whether or not I will manage to finish Onyx. Let's hope I can pick it up and just breeze through it!
---
Is there a book you think could still shock you and become your favorite book of the year?
Nope, because I have already previously read the two books I plan on reading. And they are already on my favorites list.
Have you already started making reading plans for 2018?
Who hasn't? I think I started planning back in September. I'm not going to spoil any of my plans/goals in this post since I plan to post a "2018 Reading Goals" post in the next few days. So stay tuned for that!
Who do I tag?
Reading Every Night | Darque Dreamer Reads | Abbie's Bookshelves | Rustic Pages

Hopefully you all can either get this tag done before the year ends or save it for next year!
And that's it for today's post! I hope you all enjoyed my answers! If you have similar answers to any of the question, definitely leave a comment below and we can chat! Don't forget to like, comment and follow to stay updated with all of my future posts!
Happy Reading,
Alaina