Hey everyone, and welcome back to my blog. As most of you may already know from my previous post, I have been out of my reading game recently. However, I have started to get back into reading and I am so excited to finally tackle my TBR! Although I do have a very busy schedule planned for March, I am hoping to make enough time to read these 5 books!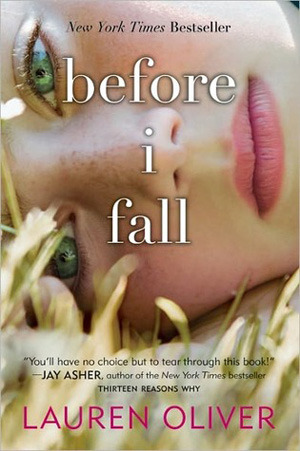 Before I Fall by Lauren Oliver:
This is actually my current read, but I don't know if I will be able to finish it before the start of March. My last week of February is so busy that I don't even know if I will have any reading time. But, I am currently about a third into this book and I am really enjoying it! I remember when there was so much hype around this book when the movie released, and it is totally worth it. Lauren Oliver has created such a unique story line that is worth reading. I cannot wait to see how this book ends!
---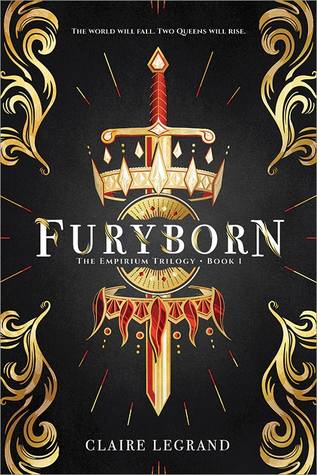 Furyborn by Claire Legrand:
I was lucky enough to get an ARC of this book back in January from Sourcebooks Fire! I don't actually know how I was able to snag a copy, since this book literally seems like the next fantasy hit. But I am super excited to read this book and share my thoughts with all of you before the release date (May 22nd). I haven't read a fantasy book in forever, so I am super excited to dive into a new one! And, I have heard that there is a bi main character in this book, which I have never read about before. Let's hope that this book lives up to all of the 5 star ARC reviews it has!
---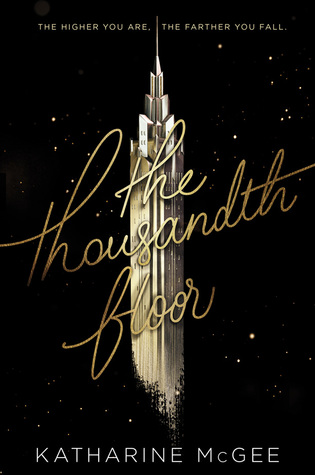 The Thousandth Floor by Katherine McGee:
Okay, I am pretty sure that this book has been on every TBR list I have made since November, but I still haven't re-started it yet! As some of you may remember, I started reading this book back in October, gave it a short break, and ended up forgetting everything that happened. Ever since then, I have been trying to re-start it, since I know that I WILL really enjoy this book. During March, I am going on a vacation so I might bring this book along with me to read on the plane rides, during the layovers and during any down time.
---
Falling Kingdoms by Morgan Rhodes:
Alaina is bringing back the fantasy books this month! I have been in such a contemporary kick for the past few months, but I think it is time I get back to some of the fantasy books that I have been ignoring on my shelves. I bought Falling Kingdoms back in December, I believe, and it was the first time I have EVER seen it at Chapters. One of my favorite bookstagrammers (Caden at A Thousand Books To Read) has raved about this book and this series and I cannot wait to see if I will also enjoy it! I've heard it described as the YA version of Game of Thrones, which should be interesting.
---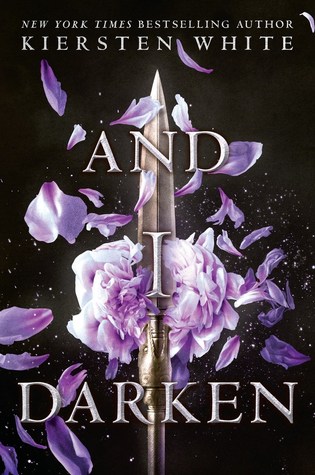 And I Darken by Kiersten White:
Fun fact: I have owned this book as long as I have owned Falling Kingdoms, and I know literally nothing about this book. It was a hardcover that was on sale for $6, so I couldn't resist picking it up. Alike Falling Kingdoms, I have had this on my shelves for a few months now. However, I keep putting it off because of its size. This book is huge and intimidating, especially when you are a student like me who gets homework almost every night. But, I want to try to squeeze this book in during March because I absolutely cannot wait to see what all of the hype is about!
---
And that's it for today's post! What do you plan to read in March? Have you read any of the books in this post? Let me know your thoughts about them! Don't forget to like, comment and follow my blog to stay up to date with my future posts!
Happy Reading,
Alaina