Hey everyone! We are already half a week into 2018 and I thought it would be fun to share some of my most anticipated 2018 releases. I know, I know, most people were smart and did this BEFORE 2018 began, but I lost track of time. However, I still wanted to show you some of my most anticipated releases, since most of these don't release until later this year. Let's get started!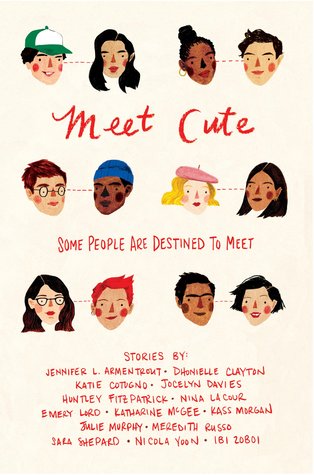 Meet Cute: Some People Are Destined To Meet by Various Authors:
This anthology released on January 2nd, 2018 and I am super excited to read it. Especially since Jennifer L. Armentrout has a short story in it that I have heard nothing but amazing reviews about it. She is the Queen of cute romances so I am super excited if she can, yet again, create an adorable romance! Although I haven't previously read anything from most of the authors listed in this anthology, I still cannot wait to read this. Because really, who could pass up a meet cute story? I will hopefully be picking this up later this year!
---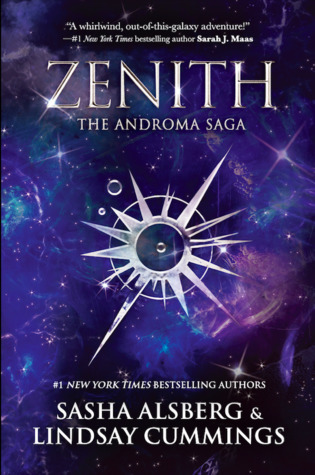 Zenith by Sasha Alsberg and Lindsay Cummings:
This book is set to release on January 16th and I cannot wait! I have been watching Sasha's videos ever since I started blogging and am still a fan of hers to this day. She was actually one of the people who introduced me to the Lux series and I am so thankful for that. She also has inspired so many people to get into reading! And now she has co-authored her first book? Many bloggers, alike myself, could only dream of getting that far! But I am super excited to read her writing and re-introduce myself to another Lindsay Cummings novel!
---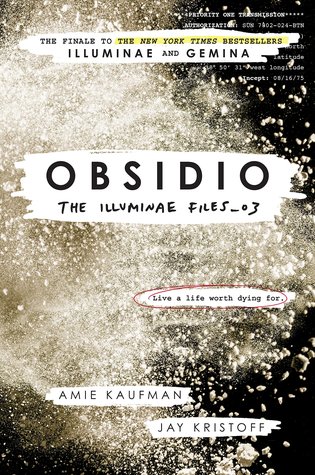 Obsidio by Amie Kaufman and Jay Kristoff:
You guys!!! This book is finally going to hit our local bookshelves on March 13th! Was anyone else extremely disappointed when we got the news that this book wasn't going to release until this spring? They had such a steady winter release schedule. However, I still cannot wait for this book to release, even if it was pushed back. But after everything that happened in Gemina, I have been in need of MORE! I absolutely love both Jay Kristoff and Amie Kaufman's writing style, and absolutely adore the format of their Illuminae Files series. It is genius!
---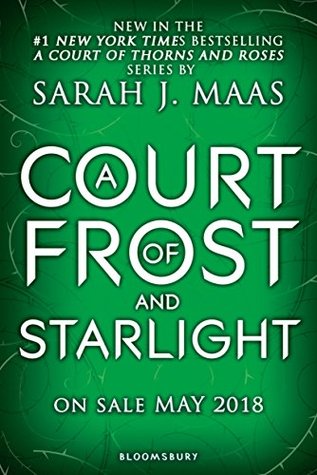 A Court of Frost and Starlight by Sarah J. Maas:
This is definitely one of the books on my list that has a lot of people anticipating it, but also a lot of people who could not stand reading another Sarah J. Maas. I am a huge fan of her books and have loved both her Throne of Glass series and her A Court of Thorns and Roses trilogy. Although both series had their ups and downs, Sarah J. Maas is the queen at creating amazing characters and complex worlds. Even though this is only a novella, with less than 300 pages, I cannot wait to jump back into the world of Rhys and Feyre! A Court of Frost and Starlight is set to release on May 1st!
---
Save The Date by Morgan Matson:
On June 5th, 2018, we are finally getting another super cute Morgan Matson contemporary in our lives! It's been 2 years since the last one released (I believe) and ineedthisasap!!! I have read 2 of her novels in the past and adored both of them. They always contain a cute romance and a very adventurous aspect to them. All that I currently know about this book is that it has to do with weddings, which isn't something we see a lot in YA books. But, when we have Morgan Matson in charge of writing it, literally nothing could go wrong! Can't wait to get my hands on this!
---
The Darkest Star by Jennifer L. Armentrout:
Guys! October 30th!! You're probably thinking, "oh, Alaina's just excited for another Jennifer L. Armentrout book, isn't she?" Well this isn't just any Jennifer L. Armentrout book. This is THE Luc book we have been waiting for. Another book set in a world filled with Luxen, Arum and the ever-so-evil DOD. Although Luc played a key role in the last three books in the Lux series, he really wasn't in the whole series a lot. And even though I would prefer another Daemon and Katy, I am ecstatic for the release of this book! And no, according to Goodreads, this book is no longer called Retribution. *No cover or pre-release cover available*
---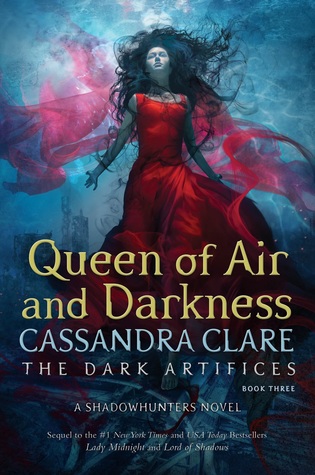 Queen of Air and Darkness by Cassandra Clare:
Ahh, December 4th, can't you come sooner? Possibly even right now? After finishing Lord of Shadows back in June, I have been eagerly anticipating the release of this finale. I was so disappointed when we were originally supposed to wait until 2019 for Queen of Air and Darkness. Lord of Shadows ended on such a huge cliffhanger that I wouldn't have been able to wait that long.  Even though I am still not satisfied with the release date, it is way better than waiting until 2019. And even, knowing Cassandra Clare's crazy Canadian book prices, I might just be adding this one to my Christmas list!
---
And that's it for today's post! Let me know in the comments which books you are eagerly anticipating. Also, be sure t like and follow my blog to stay up to date with all of my future posts!
Happy Reading,
Alaina