Guess what . . . it's my birthday! It feels so strange to say that I am finally fifteen. I mean, I am no longer the fourteen year old book blogger I was yesterday. But, I decided to give the "birthday book tag" a go today. This tag was created by BrunetteBibliophile, but I was able to find the questions off of LibroLiv's post! This tag is definitely the MOST fitting post for a day like this and I am so excited to get into it! So, let's get started!
(Warning: Since it is my birthday, I think I am allowed to answer a lot of these questions with Lux books without feeling guilty, right?)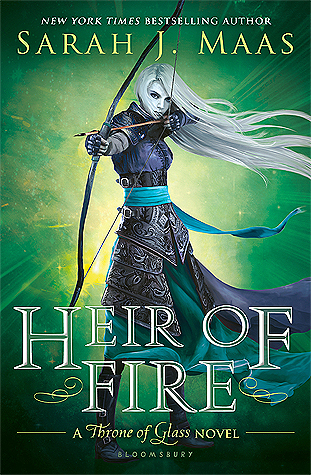 Count your birth day along your bookshelf and then subtract your birth month. What book does it land on?
Okay, so today is the 17th and October is the 10th month. 17 – 10 = 7. The 7th book on my bookshelf just so happens to be one of my favorites: Heir of Fire by Sarah J. Maas. I find that this book has VERY mixed reviews, but I was one of the reviewers that absolutely loved it! I found that the series finally started to pick up by this book. It was almost like a brand new start after the horrible events of Crown of Midnight. It was also AMAZING to get a new cast of characters in this book, including Rowan. BAEEEE ❤
---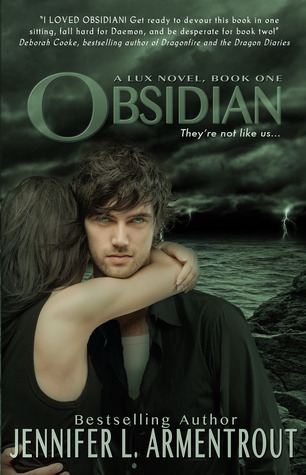 If you could spend your birthday with any fictional character who would it be and why?
I really want to pick one of the uber hot characters (cough* Daemon Black *cough) for this, but I feel like I would rather spend my birthday with someone with a super happy and bubbly mood. Dee Black, maybe? She is definitely one of the happiest characters I have ever read about. She loves shopping, hanging out with people and stuffing her face with as much food as she can see. Although I definitely DO NOT have as big of an appetite as her, I do really enjoy the two other days. Me and Dee could probably send a whole day at the mall, looking through racks of clothes and shoes.
---
Find a book that takes place in the season you were born in…
My favorite season is Autumn, so I think I am going to pick Onyx by Jennifer L. Armentrout for this question. You may be thinking "WHAT? Does that book even take place in Autumn?" And yes, it does. Or at least the majority of it does. From the last time I read it, this book starts up right after Halloween and I am only for sure that it passes Thanksgiving. I am really unsure about it getting to Christmas in this book. It's been a while since I last read it. Let me know in the comment if this book hits Christmas. If it does, then it's a mix of Autumn and Winter
---
Find a book that is the colour of your birth stone…October is one of the lucky months that has two birthstones: Tourmaline and Opal. With all of the Lux references in this post, I'm betting that you already know where I am going with this post. Since Opals are available in white, I am going to be choosing Lux: Consequences by Jennifer L. Armentrout for this question. This book is a bind-up of the 3rd and 4th books in the Lux series: Opal (he he he) and Origin. I absolutely love re-reading this 800 page bind-up since it features some of my absolute favorite scenes from the whole series. I mean, if you are waiting for all of the Daemon and Katy romance, this bind-up is 800 pages of it!
---
Is their a series with the same number of books as your age? If so what is it?
A 15 book series? I think that is a little insane. Actually no. A LOT insane. The only series that I could find with exactly 15 books is The Dresden Files by Jim Butchers. I've never heard of it, and know nothing about it. But, if you would like to check it out, you can CLICK HERE.
---
Pick a book set in a time period, world or country you would like to have been born in…
Every time I see a question like this, I realize that I really wouldn't have liked to have been born in a different time period, world or country. I like Earth. I like having been born in '02. And I think that Canada is a pretty amazing country. So, I thought I would list some of my favorite books that take place between '02 and today: The Lux Series by Jennifer L. Armentrout, The Dark Elements by Jennifer L. Armentrout, Hush, Hush by Becca Fitzpatrick, The Mortal Instruments by Cassandra Clare, The Dark Artifices by Cassandra Clare, The Secret Diamond Sisters by Michelle Madow and everything by Morgan Matson.
---
And that is about it for today's post! Thank you all for always reading my blog posts, and bringing a huge smile on my face when I see all of your likes and comments. Hopefully we can make my 15th year as great as last. Be sure to like, comment and follow to stay up to date with all of my future posts!
Happy Reading,
Alaina