Hey everyone! Can you believe it's already autumn? Twenty seventeen has just been flying by and we've finally made it to the cool and cozy months filled with gold leaves, knitted sweaters and pumpkin flavoured. I mean, I've already drank about five pumpkin spice lattes since they released, and we just got our first pumpkin pie of the season. In honor of yesterday's autumn equinox, I decided that today is the perfect day to start on the fall book tags.
I recently saw Regan over at PeruseProject do the "It's Finally Fall" book tag and I immediately knew that this was what I would be posting for this week's tag! It just fits right in. If you would like to see the original tag, you can head over to Alina's channel, Tall Tales! Now, let's get straight into this tag!
1. In fall, the air is crisp and clear: name a book with a vivid setting!
I would say that the setting of A Court of Mist and Fury by Sarah J. Maas was very vivid for me. Especially Velaris. Everything about it was so vivid in my mind. Whenever I thought about Velaris, I thought of a bustling crowd of people. But it really wasn't like one of those crowds filled with obnoxious people. The crowds of Velaris were filled with kind and selfless people. When you thought of The Night Court in the first novel, A Court of Thorns and Roses, you probably would've felt terrified for Feyre if she ever had to visit there. But really, it's beautiful, especially with Velaris's rainbow. I really think it ties the knot! The House of the Wind, overlooking Velaris, was also very vivid in my mind.
Check out more about A Court of Mist and Fury HERE!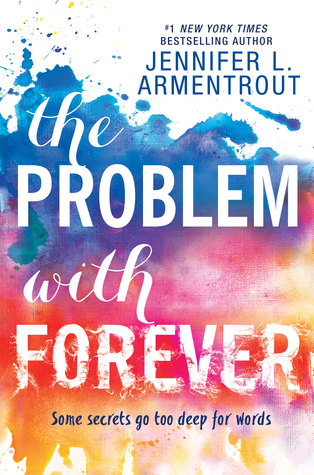 2. Nature is beautiful… but also dying: name a book that is beautifully written, but also deals with a heavy topic like loss or grief.
I definitely have to give this answer to The Problem With Forever by Jennifer L. Armentrout. This story follows Mallory "Mouse" as she learns how to speak out. Ever since a certain event happened in her childhood, she was silent. Even before then, she was so quiet that she got the nickname "Mouse." But, when she begins high school, she is left to overcome her fear of speaking, especially when she finds out that she goes to school with her childhood bestfriend who she hasn't seen since the tragic event. There are many flashbacks to that certain event and this book also deals with death, so I think that it is perfect for this question!
Check out more about The Problem With Forever HERE!
3. Fall is back to school season: share a non-fiction book that taught you something new.
I actually do not read non-fiction. But, I plan to start getting into some in the future!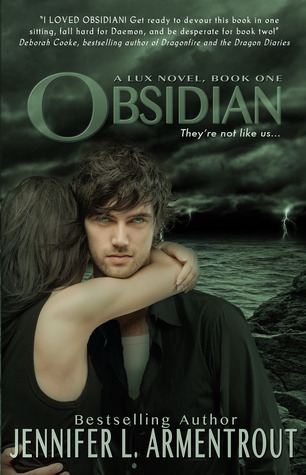 4. In order to keep warm, it's good to spend some time with the people we love: name a fictional family/household/friend-group that you'd like to be a part of.
Definitely the Black family from the Lux series. But, like the family post the alien apocalypse because they were more stable then. Prior to Obsidian, you had a normal group of siblings. Daemon, the douche-bag protector, Dawson, the laidback cool kid and Dee, the model quality fashionista. Each character's traits slowly shifted throughout the series, but I really loved the Black family in the epilogue of Opposition. By then, the family is sort of split into three groupings: Bethany, Dawson and little Ashley, Katy and Daemon, and Dee and Archer. All of them are so loving and nice and appreciate each other.
Check out more about the Lux series HERE!
5. The colourful leaves are piling up on the ground: show us a pile of fall-colored spines!
I actually don't have a pile of autumn coloured books on hand, but orange, auburn and gold coloured books look amazing together!
6. Fall is the perfect time for some storytelling by the fireside: share a book where in somebody is telling a story.
I do not have an answer for this question. I bet there is one, but nothing is calling my name at the moment.
7. The nights are getting darker: share a dark, creepy read.
This is the one genre I do not reach for. But, I do want to try a Stephen King novel in the future!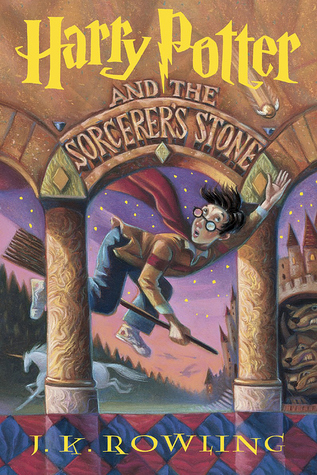 8. The days are getting colder: name a short, heartwarming read that could warm up somebody's cold and rainy day.
Harry Potter and the Philosopher's Stone by J.K. Rowling is perfect for this! And I believe that a lot of people would agree with me on this. Harry Potter is one of those classic series that are like comfort books. You pick it up, dive into the world of wizardry and Hogwarts and love it! There is hardly ever a person that doesn't like the series. And literally, if you have a bunch of free time this fall, this is one of those series that you need to marathon. Spend your after work nights cuddled with some blankets and these books. And when your finished them, you can also marathon the amazing movies! I, myself am planning to finish this series soon!
Check out more about Harry Potter and the Philosopher's Stone HERE!
9. Fall (luckily, it's my favourite season) returns every year: name an old favourite that you'd like to return to soon.
Ummm, the Lux series by Jennifer L. Armentrout. #noshame. Everyone who follows my blog and constantly read my posts should know by now that this is my all-time favorite series. I originally read and loved them in 2015. Since then, I have re-read them multiple times and still love them! They are basically those cliche books with a paranormal twist. Plus, you get a Daemon Black who is literally the hottest male  character EVER! I try to fit a re-read in of these books at least once a year, and am currently down to one more book of my re-read. Let's hope that I can squeeze Onyx in ASAP!
Check out more about the Lux series HERE!
10. Fall is the perfect time for cozy reading nights: share your favourite cozy reading "accessories"!
I feel like I'm going to have to choose a blanket. I got this super cute tribal print, fall coloured ROXY blanket for Christmas a few years ago and it has been my favorite blanket ever since. It is super soft and makes reading so much better! I also love fuzzy socks. I mean, who doesn't? I get cold feet super easily so fuzzy socks are a lifesaver for me. And even, reading is 10x better in anything soft and fuzzy, am I right? I'm serious, everyday after school, I change out of my jeans and hop into a pair of leggings and fuzzy socks. Sadly, I usually have to do homework first, but I'm usually nice and warm by the time I finish it and can start reading.
Want some super cute blankets and reading socks, check out Chapters! Click HERE for some super cute socks and click HERE for some blankets.
11. Spread the autumn appreciation and tag some people!
And that is it for today's post! I hope you enjoyed it. Be sure to comment down below some of your favorite parts of fall. Don't forget to like and follow to stay updated with all of my future posts!
Happy Reading,
Alaina