Hey everyone! I was recently nominated by Ryann The Reader to do the Unique Blogger Award. Ryann runs such an amazing blog and she is one of the kindest people I have ever spoken to on here. So, definitely check her blog out. Now, let's get straight into this award!
Rules…
Share the link of the blogger who has shown love to you by nominating you.
Answer the questions.
In the spirit of sharing love and solidarity with our blogging family, nominate 8-13 3 people for the same award.
Ask them three questions.
Now, let's get into all of Ryann's questions!
What made you want to start blogging?
Umm… Jennifer L. Armentrout.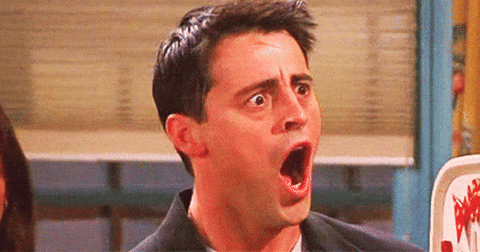 Not really a total shocker, but most of my followers probably already know this. I guess Joey didn't. But, I originally read Jennifer L. Armentrout's Lux series back in 2015. I absolutely loved the paranormal, science-fiction and romantic aspects of the series, but I was also intrigued the the main character, Katy, was a book blogger. It really isn't often that we have main characters who read as much as us. But, I love the idea of book blogging so much that I decided to create my own. And now look where we are.
What would be your dream pet? (real or fictional)
I have to say, I already have my dream pet. I have a dog who loves attention, running around open spaces and FOOD. I'm a dog person, so you would never expect a cat in my house. But, if I had to pick a fictional pet, I think I am going to steal Fleetfoot from Erilea.
What was the best book you read in the last month?
I haven't been reading too much lately, but I have managed to read 2 books since August 16, and only one of them was amazing. I was able to squeeze in a re-read of Six of Crows, and loved it so much more than the first time. It was violent, action-packed and a must for any fantasy fans!
Tag time…
ONLY 3 BLOGS? How the heck am I only supposed to pick 3 blogs. I'm pretty sure you all know me well enough to know that I tag almost a dozen people for everything. So, with that said, please do not feel bad if I didn't tag you!
Kat @ Rustic Pages | Swetlana @ The Caffeinated Bookworm Life |  Diana @ Spices and Books
And finally, my questions…
What was the last book you purchased. Why did you buy it?
What is your favorite season?
What is your favorite bookstore to shop at?
And that is it for today! I hope you all enjoyed today's post. It's so gloomy outside that I had such a fun time writing this cuddled under a pile of blankets. Literally, the gloomier days are the best for blogging!
Have any of you done the Unique Blogger Award? Be sure to link it down below, and I will be sure to check it out. Don't forget to like, comment and follow to stay up to date with all of my future posts!
Happy Reading,
Alaina