Hey Book Nerds! I was playing around with my blog earlier and realized that I was doing more fiddling than posting. So, I started thinking about what I haven't posted yet this week. And the only answer I could think of is tags, of course! I found this perfect on over on Page Luster where Kassey came up with some brilliant answers! So, since it is summer, and I am in the mood to do a tag, what better tag could I do today than this?! Let's get started!
A BOOK WITH A SUMMER-Y COVER:
In my opinion, the cover of Alex, Approximately by Jenn Bennett screams "SUMMER." I haven't actually read this book yet, but I have only heard good things about it. As you can see, the cover seems to feature a pool party with lots of lights and a white sheet/tapestry in the background. I have really been loving how many cover artists have been putting lights on the covers recently. The string lights and spotlights on this one are definitely a focal point that you cannot miss. Pool parties are also one of the biggest types of summer get-together. Who doesn't want to splash in a pool or drink lemonade by the poolside while having a great time with friends?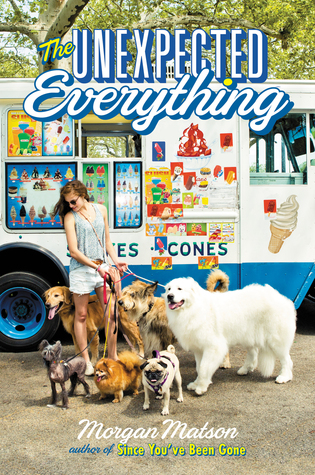 A FICTIONAL PLACE THAT WOULD BE THE PERFECT DESTINATION FOR A SUMMER VACATION:
I have to go with Stanwich, Conneticut which is actually a main setting for the majority of Morgan Matson's contemporaries. Although most people would prefer to go on a beach vacation to somewhere like Hawaii, or Los Angeles, I find that Stanwich is more of a fictional destination. There is also so much to do in Stanwich. Whether you chose to pick up some food at Paradise Ice Cream and Captain Pizza or you would rather have a beach day, Stanwich has it all! Morgan Matson has crafted this unique town that I would be so interested in visiting!
---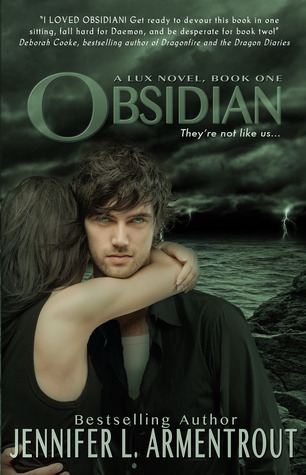 YOU HAVE A CASE OF SUMMERTIME SADNESS. WHAT HAPPY BOOK DO YOU PICK UP TO SHINE A SMILE ON YOUR FACE:
Okay, who else is currently singing Lana Del Rey after reading that? I definitely am! But, I have a feeling that most people would reach for a contemporary after catching a case of summertime sadness. But, I always reach for my favorite book when I either feel a book slump coming along or I just am not in the mood for anything else. Have any of you caught on to what my favorite book is yet? Well, it's Obsidian by Jennifer L. Armentrout! (*Alaina, find a tag where you won't mention this novel*) But, what better than a summer-based paranormal read with a hot male and a book-loving main character! I swear if you are a paranormal/fantasy lover who is in need of a little bit of contemporary, reach for this book! It's a mix of everything.
YOU'RE SITTING AT THE BEACH ALL ALONE. WHICH FICTIONAL CHARACTER WOULD BE YOUR BEACH BABE:
Ugh, well I just used up my "once per post Lux mention, so I guess I'm not picking Daemon Black. But just know that I would definitely pick him for this. But, I am willing to pick Julian Blackthorn from The Dark Artifices by Cassandra Clare! Who didn't love him? Ever since I read those few chapters that featured him and Emma in City of Heavenly Fire, I have been in love! He has such a protective and mature personality but he also has this adorable artistic side to him! And even, he's lived across from the ocean all his life so obviously he's become sun-kissed over time!
---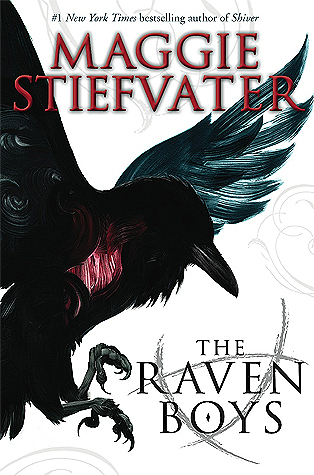 TO MATCH YOUR ICE CREAM YOU WANT AN ICY COOL SIDEKICK! WHICH FICTIONAL CHARACTER DO YOU PICK:
Can I have a Blue Sargent in my life? She is literally that spunky, eccentric girl who you never see in your town. She's so brave and ready to take on the world. I feel like, there are a million sidekicks I would want to be by my side (including, Daemon Black, Julian Blackthorn, oh wait! They're already listed!) But, although The Raven Cycle might never be one of my favorite series, the characters have stolen part of me. Blue is such an out-going, adventurous girl that you just need her by your side in the summer heat!
---
LIKE A SUNBURN, WHAT BOOK HAS LEFT YOU WITH A BAD AND/OR PAINFUL ENDING:
I'm going to have to go with Blood Promise by Richelle Mead. I really enjoyed the first three books but I had such a difficult time reading this one. It also almost put me in a book slump. But, I really hated what the author did to a certain character in this book. People who have read it will understand what I mean, but I am not willing to spoil it for everyone else. But, I came to love this particular character in the previous novels and just reading about him as a whole new person wasn't sitting right with me. I do have plans to continue the series, though.
---
LIKE A SUNSET, WHAT BOOK GAVE YOU THE HAPPIEST FEELINGS WHEN IT ENDED:
To be honest, I am never really HAPPY at the endings of books. Although most find a way too satisfy me, I tend to read a lot of Fantasy books which means that the endings can be devastating. But, if there is any book that left me super happy when it ended, it was Weird Girl and What's His Name by Meagan Brothers! I don't fully remember the ending since it has been so long since I read this book but, I remember how satisfied and happy I was with how the author wrapped the book up. A lot of it was a bit of a mystery but, everything was figured out by the end!
THAT'S IT FOR TODAY! I hope you enjoyed all of my answers! If you managed to find your way all the way to the bottom of this post, I TAG YOU! Don't forget to like, comment and follow for more posts!
Happy Reading!
~Alaina