Hey Book Nerds! I was recently nominated by the lovely Angelica @ The Book Cover Girls for this tag/award. Be sure to go check out her blog because she posts some amazing bookish reviews and tags that are worth reading!
This tag is seriously as unique as the title says it is! Every time someone does it, a new set of questions is formed. But sadly, I always felt like you had to be tagged for this one. So, I was ecstatic when I saw that Angelica tagged me! Anyways, let's get straight into this!
THE RULES:
Share the link of the blogger who has shown love to you by nominating you.
Answer the questions.
In the spirit of sharing love and solidarity with our blogging family, nominate 8-13 people for the same award.
Ask them 3 questions.
Now, here are Angelica's questions!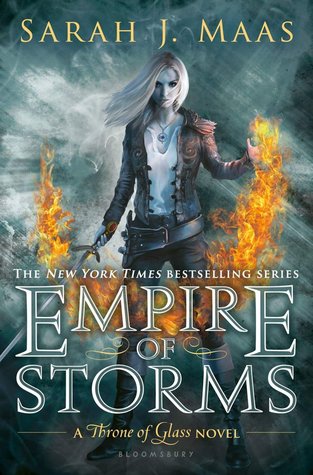 WHAT IS THE BOOK THAT HAS MADE YOU CRY THE MOST? THE ONE THAT COMPLETELY BROKE YOUR HEART AND MADE YOU SHED ALL OF YOUR TEARS?
OMG, there have been so many! I'm a huge crybaby when it comes to reading and even happy parts will make me cry. But, I think I am going to have to choose Empire of Storms by Sarah J. Maas for this. I remember doing okay with this book until the last one hundred pages: where my eyes decided to betray me. I found the ending super sad! Unlike the rest of the book, we went back in time and learned some things that I don't believe any of us want to happen. Some other books that have made me cry include: Heir of Fire, The Problem With Forever, The 5th Wave and Me Before You.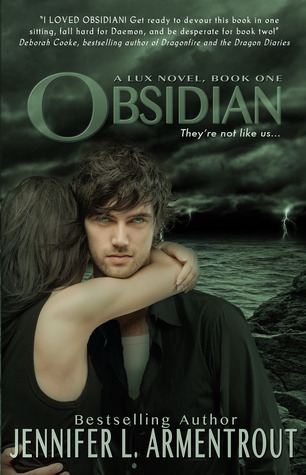 IF YOU COULD CHANGE PLACES WITH A FICTIONAL CHARACTER (FROM TV, BOOKS, MOVIES, ETC.) WOULD YOU? IF SO, WHICH CHARACTER AND WHY? KEEPING IN MIND THAT WHILE YOU ARE IN THEIR WORLD, THEY ARE IN YOURS, LIVING YOUR LIFE!
Definitely Katy Swartz from the Lux series by Jennifer L. Armentrout! I didn't even need to put any thought behind this answer because I've always wanted to be Katy. Although I am a lot like her in real life, I think it would be so cool to visit Ketterman, and geet to know some Luxen. She even loves to read books and blog so that's an added A+. And, she is also dating a certain hottie named Daemon Black (squeals*)! But, I really don't know if I would want to be "Obsidian Katy" or "Post-Opposition-Katy." I want to experience everything she did, but I do not want to go through the traumatic events of Origin. But, I do have a good feeling that she would enjoy living as me. It's not too bad, just a little crazy.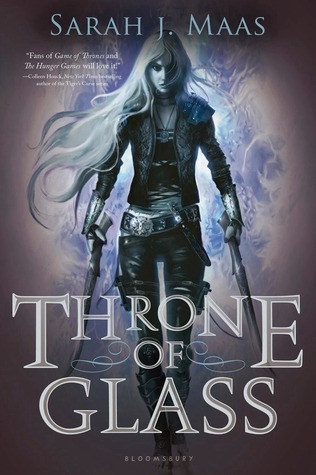 THE WORLD HAS TURNED INTO A ZOMBIE APOCALYPSE AND YOU ARE ALONE. YOU HAVE THE MAGICAL ABILITY TO BRING A SINGLE FICTIONAL CHARACTER TO LIFE TO HELP YOU SURVIVE. WHO WOULD YOU BRING TO SURVIVE? WHY THEM OF ALL PEOPLE?
I feel like the only person that could help me survive until the end would be Aelin Ashryver Galathynius from the Throne of Glass series by Sarah J. Maas. She is brave, fierce, and ready to take action in any situation. She also has some amazing fae powers that would be able to defeat the army of zombies. Literally, they would all burn to their second death. I think of all characters, she would be my freedom. And even, she might bring her Carranam, Rowan, with her to strengthen her powers!
---
MY QUESTIONS:
What is one book that has changed you? Has it changed you views on something, how you act or something else about you? What is that book and how has it changed you?
Is there any book(s) that you hate so much that you would throw it away? What book(s) is it and why do you hate it?
If you were stranded on a deserted island, what book would you have by your side. You can only pick one book to keep with you until help comes… if they come.
---
TAG TIME:
I love when I get to tag some amazing bloggers! There are so many of you that it is extremely hard to narrow it down to 8-13 people, but I'll manage. I hope you all have fun answering my questions and creating a set of your own!
Mandy @ Book Princess Reviews | Shoshi @ Shoshi Reads | Emily @ Who Gave The Write | Breeny @ Breeny's Books | Beatrice @ Dreamland Book Blog |Tasya @ The Literary Huntress |Cassie @ Late Night Reviewer |Shanya and Tanya @ Twin Bookmarks
AND, THAT'S IT FOR TODAY! I hope you enjoyed today's post! Don't forget to comment, like and follow for more posts!
Happy Reading!
~Alaina