Banner Credits: My Tiny Obsessions
Hey Book Nerds! I was recently tagged by one of my amazing bookish friends, Emily @ Who Gave The Write to do this tag! Recently, a lot of blogs, and booktubers have been doing this tag and I have been super excited to do it! This tag has been around for quite a few years now and makes a come back every June/July. With that said, it is June, and it is also the sixth month of the year, so how could I miss this tag?!
Before I get into this tag, I wanted to tag some amazing bloggers to do this tag! If you have already done it, be sure to just ignore this.
BEST BOOK YOU'VE READ IN 2017:
I think I am going to go with Lady Midnight by Cassandra Clare for this question. It is really tough to pick an answer for this question since I have read 40 books so far this year and quite a few of them have been beyond amazing! But, I loved this book waaayy too much! I waited over a year to get my hands on this book and I was so happy when I toughened up and fought past the thought of how little I have in my bank account. This beauty is $32 in Canada! It's an insane price! But, I took this lovely book on a vacation to Hawaii and spent the majority of the time there sitting on the beach reading. It was very fitting in my opinion since Spring is very mucky and wet here in Canada, so I brought it to a place with beaches. The book takes place in LA where there are lots of beaches in case you didn't know!
---
BEST SEQUEL YOU'VE READ SO FAR IN 2017
I've got to say, Stone Cold Touch by Jennifer L. Armentrout definitely lived up to the amazing-ness of the first book! Sometimes paranormal sequels end up lying flat, but this one was witty, humorous and everything you could expect from an Armentrout novel! Like literally, I never stopped liking her usage of the line "crap on a cracker!" It is used waaayy too many times throughout the novel but it is such a unique quote that when you read it, you instantly know is has something to do with Layla. Also, I didn't think that I could love Roth anymore than I did in the first book! Yes, he can be quite the D-Bag at times, but that's okay. Anyone on #teamstony is definitely on the wrong team!
---
NEW RELEASE YOU HAVEN'T READ YET, BUT WANT TO:
OOOOHH! Lord of Shadows by Cassandra Clare is stealing this answer! I actually bought it on release day which was… almost a month ago. But, I promised myself that the moment I finish exams, I am diving straight into this book. As I stated before, Cassie's hardcover are around $32 here in Canada. And I definitely did not want to pay that much for a hardback. With most new releases, they go on sale, especially if they have a super high price. So, when I walked into Chapters on the release day, I was overly happy to see a huge display of Lord of Shadows featuring a bunch of 40% off stickers. Funnily, I was at Chapters recently and they still have the exact same display with copies still marked down. But, I am super excited to dive into this book soon!
(Update: I gave in and started this before I finished exams. WHOOPS!)
---
MOST ANTICIPATED RELEASE FOR THE SECOND HALF OF THE YEAR
I've been having a very difficult time choosing which book I am anticipating the most, but I think I am going to have o go with If There's No Tomorrow by Jennifer L. Armentrout! I was debating between this and the upcoming Chaol novella, but this one ended up winning by a huge difference! Jennifer L. Armentrout usually write 1 – 2 YA books every year, and this year we are getting this beautiful book! I am still trying to figure out if this is a sequel or spinoff of The Problem With Forever. But, nonetheless, I would probably be satisfied with any work of fiction by JLA!
---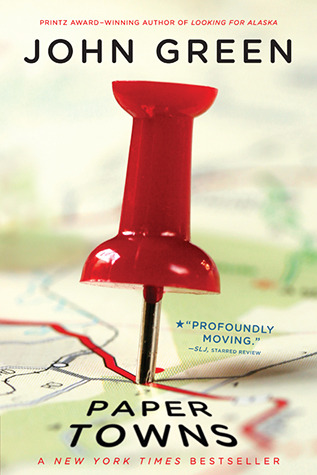 BIGGEST DISAPPOINTMENT
Probably Paper Towns by John Green. Not that it was a bad book or anything, it just wasn't what I was expecting. A few years ago, I picked up TFIOS and absolutely loved it. I loved how detail and inspiring the metaphors were in it. But from reading that, I also expected Paper Towns to give off the same vibe, which it didn't. I found Paper Towns to be written less formal than TFIOS was. Although there was a four year difference between the publication date, I was still expecting the elegant writing used in TFIOS. But, this book did leave me looking at all of the Walt Whitman books at my local bookstore,so A+ for that!
---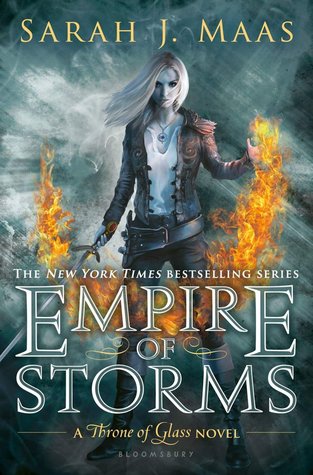 BIGGEST SURPRISE
Definitely the ending in Empire of Storms by Sarah J. Maas! That was super intense and tear worthy. If anyone has read the Throne of Glass series, you would know how much you come to love the characters. We journeyed with both Celaena and Dorian from the first chapter of Sarah's debut novel. And then you read those last 100 pages of Empire of Storms and all you want to do is scream "WHAT IS LIFE?!" It was such a sad and devastating ending that the fact that we have t wait another year for the next book in unbearable. I cried for throughout the last few chapters of the novel, and I don't remember stopping my internal tears. All I know is that I am so curious as to what is happening to Aelin!
---
FAVORITE NEW AUTHOR (DEBUT OR NEW TO YOU)
Well, I don't usually instantly reach for a debut author's books. I usually give them about a year on the store's shelves before I actually grab them and purchase them. But, a new author that I started reading from this year was Sabaa Tahir. I originally bought myself a copy of An Ember In The Ashes last August, but I truly wasn't in the mood to read it until recently. But it was amazing! Absolutely fan-flipping amazing. There was so much hype around it that I was slightly terrified of reading it, but I came out loving it! It was brilliant-ly written with a great cast of characters and a magnificent world. I cannot wait to read AEITA's sequel and more books that Sabaa Tahir writes in the future!
---
NEWEST FICTIONAL CRUSH
Definitely Julian Blackthorn from The Dark Artifices by Cassandra Clare! If there is anything that scareams "newest" it is someone from your current read. And, if you couldn't tell from above, I gave up on waiting until my last exam (which is tomorrow!) to read Lord of Shadows. I gave in and it has been one of the most non-regretted decisions I've made in a while. I originally fell in love with Julian Blackthorn back when I read City of Heavenly Fire, when Julian was a little wide-eyed boy who thrived to protect his family. But, I truly started loving him the moment I started reading Lady Midnight! And now, I am reading about Julian again and I am loving it!
(Whoops! I tried to keep each answer to a different book, but I wrote this over the course of a week and didn't notice that I used Lord of Shadows twice!)
---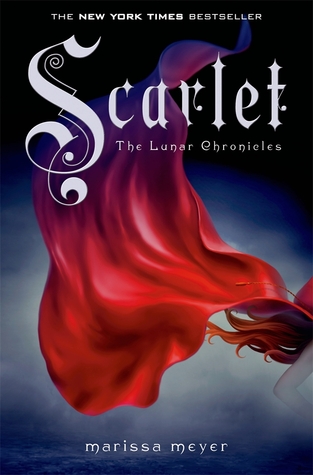 NEWEST FAVORITE CHARACTER
This is such a hard question because I am constantly reading about new characters, some of which I truly love! One of my recent favorites was Scarlet from The Lunar Chronicles by Marissa Meyer! I recently read the book of the same name and I couldn't help but love how innocent she was. She grew up on a farm, harvesting tomatoes in Toulouse. She never really expected to get to know one of the world's most wanted cyborgs. But, a lot of unexpected things happen to normal people! I honestly loved Scarlet's story and how strong she was throughout all of the horrible things that happened to her!
(P.S. I was so tempted to pick Cristina Rosales from The Dark Artifices for this question. She is another one of my favs! But, I think I have used The Dark Artifices enough duing this tag!)
---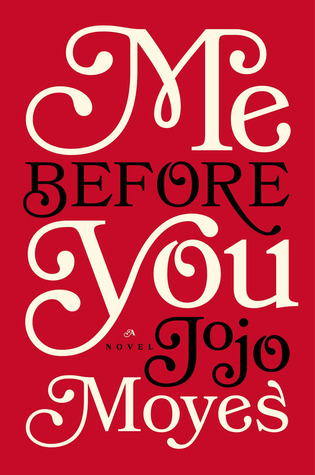 BOOK THAT MADE YOU CRY
Hands down, Me Before You by Jojo Moyes. This was actually my most recent finished book but I was an absolute mess of tears after reading it. It's actually quite funny since I knew how this was going to end. I had watched the trailer for the movie, and had both watched and read reviews of the book. Although I always looked at the non-spoiler ones, I had a feeling that the ending wouldn't happen in a happy way. It is easy to foreshadow books like these, but I still ended up crying in this one. I got so adjusted to Will and Louisa that the ending hit me hard! Literally, the moment I finished the epilogue, I shut the book, flipped my face into the pillow and cried.
---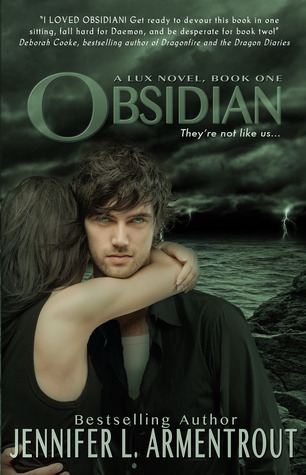 BOOK THAT MADE YOU HAPPY
Out of the 40 books that I have read so far this year, a lot of them have brought smiles to my face! I could truly make a whole list of books that make me happy. But, I think that my reread of Obsidian made me super happy! If you didn't know, this was the book that made me want to start blogging and really get into YA novels. I try to reread it once or twice every summer, but I fell into a book slump earlier this year and used that time to reintroduce myself to Mr. Daemon Black! This book is filled with hilarious quotes, stubborn characters and scenes that I can't help but smile when I read them. If any book wins the #1 spot on my happy books list, it is totally this one!
---
FAVORITE BOOK TO FILM ADAPTATION YOU SAW THIS YEAR
I honestly hardly ever watch movies. I don't really have easy access to movies so I am usually either blogging, reading or catching up on YouTube videos in my free time. And to be honest, I haven't seen a movie in theaters since February 2016. i went with a friend to see The 5th Wave right after it was released because I was obsessed with that book! I think one of the only book to movie adaptations I've seen this year was The Mortal Instruments movie. It is one of my favorites and I frequently rewatch it. And, Lily Collins is one of my favorite actors. Although a lot of people hate this movie because it is a horrible adaptation, I found it pretty good. I watched it before I read the book and I found that it captures the dark mood of the book perfectly, unlike the TV show! And, the guythey casted for Valentine looks slightly like a pirate…
FAVORITE REVIEW YOU'VE WRITTEN THIS YEAR
I really loved how my review of Just Listen by Sarah Dessen turned out! I feel like every review that I read for a book that I loved turns out way better than most. But not only did I love this book, it also had a huge impact on my view of music and life. When books teach me something, I always end up being able to write a more descriptive review. Usually I go by a little outline where I talk briefly about the plot, characters, what I liked and what I didn't like about the novel. Being able to add in another paragraph to my reviews make me feel so much better about the length of them! And even, although it was a bit of a rant, I was very confident with how this review turned out!
---
MOST BEAUTIFUL BOOK YOU'VE BOUGHT THIS YEAR (OR RECEIVED)
I have bought a lot of books this year and have also received some books from both giveaways and authors! But, by far the most beautiful book I got, both cover and writing wise, was Gemina by Amie Kaufman and Jay Kristoff! I was so lucky to receive this from Caden @ A Thousand Books To Read who hosted an amazing giveaway a few months ago on her bookstagram account! I didn't really think that I would have a chance of winning this since she has over 20,000 followers! But somehow, I ended up winning it and I was amazed by how pretty it is in person. Of course, there is a very blue dust jacket, but when you take that off the book, you are revealed with one of the most beautiful naked covers ever! And the story is absolutely stunning and creative!
---
WHAT BOOKS DO YOU NEED TO READ BY THE END OF THE YEAR:
Holy, there are so many! Any huge reader, like myself, has a physical TBR that just keeps getting larger, and larger, and even larger! Yes, I am a bibliophile, and yes I prefer to spend money on books rather than clothes and makeup. Currently I have 25 YA/Adult unread books on my shelf and 11 Classics on my shelf. Since my summer break officially starts in less than 24 hours, I actually plan on finishing a majority of these before next school year starts! A few of the books that I really want to get to soon are A Court of Mist And Fury, The Unexpected Everything and Pride And Prejudice!
---
THAT'S IT FOR TODAY! I hope you enjoyed this tag! Feel free to do it for yourself even if I didn't tag you! Don't forget to like, comment and follow to stay up to date with my newest posts!
Happy Reading!
~Alaina