Holy! I'm pretty sure this book tag was made exactly for me. That, or some one has a mind exactly like mine!
Hey Book Nerds! I was in a book tag mood today so I spent a lot of today searching for the perfect tag to set Sunday's mood. And, I finally came across "The Aesthetically Pleasing" book tag on Dreamlandbookblog. This tag was originally created by Book Syrup and you can find the original video HERE. Now without further ado, let's get into the glory of everything, aesthetic:
BEST COLOUR COMBO ON A COVER:
I definitely have to give this to The Fill-In Boyfriend by Kasie West. I absolutely adore the pastel colours on this cover. The pinks and yellows all blend together creating a stunning filter for the background. And the colours don't even get in the way of everything in the foreground of the cover! They sort of act as a filter for the whole cover. Overall, this cover is to-die-for and has to be on the top of my favorites list!
---
BEST TYPOGRAPHY/FONT ON A BOOK COVER:
I swear there is only one book that people could pick for this, and that has to be Cinder by Marissa Meyer. Most book covers have a plain font for the title to not disturb the beautiful cover but, Cinder took some risks and in the end received such a pretty font! I absolutely love how majestic it looks. It really reminds me of writing you would find in the renaissance era!
---
BEST SIMPLE COVER: 
I can't NOT give this to Fangirl by Rainbow Rowell! Most of the cover is a beautiful minty-green colour, unless you have a special edition. But the cover is so beautiful, but also so simple. I haven't actually read this book yet but I love the fact that in shows exactly what a fangirl is: a female who is a fan of characters, books, movies, and everything nerdy! And, (I'm pretty sure her name is Cath) shows that so well on the cover. And it's super simple with the images only in the very center of the cover!
---
BEST END PAGES:
The Queen Of The Tearling by Erika Johansen has to have my all-time favorite end-pages! They feature a stunning drawing of a sail boats sailing across the ocean. I don't have any pictures of it to show all of you but, I swear you must pick up this book the next time you visit a bookstore and look at the end pages! They are so incredibly beautiful, and a definite must-see!
---
BEST MAP:
Who couldn't give this to the maps of the Sarah J. Maas worlds! My favorite would have to be Erilea but the Prythian map is also stunning. I love how the Erilea features all of the different lands of the mortals and fae. The map even shows all of the dense forest areas and mountain lands. But, I really wish we would've got a map of Wendlyn in Heir of Fire! That would've been super cool!
---
BEST NAKED HARDBACK:
I've got to give this to Caraval by Stephanie Garber! If you have not seen this naked hardback, you have to go online and search up the four different UK editions. Each copy has a different item embossed into the hardback: a clock, a carnival, a rose, and a dress. Each and every one of them is stunning in their own unique way. Ugh, I absolutely cannot wait until I can get my hands on this beauty. It may be a while since I usually don't order books online, but it'll definitely be worth the wait!
---
BEST BACK COVER:
I am totally one for a beautiful galaxy on the back of a book, so I definitely have to give this one to Weird Girl And What's His Name by Meagan Brothers! The back cover is absolutely stunning. It features a side view of Rory's silhouette, but is filled in with a galaxy. I love how the front side has the same thing, but with Lula on the front. If you haven't checked out this book, definitely get on with it. And not just for the front and back covers, this book is absolutely beautiful in every diverse way possible!
---
BEST CHAPTER HEADERS:
I think I'm going to have to give this to the Throne Of Glass headers! I was thinking about giving it to the beautiful artworks in the American editions of Harry Potter, but I'm from Canada and we only get the British editions here. So, I changed my mind and remembered how stunning the headers in Sarah J. Maas' Throne Of Glass series are! I love how they're a huge arch above the chapter number, and they have a bunch of stars in them! Well, we do know that Aelin is known for rattling the stars.
---
BEST ILLUSTRATIONS:
I have to give this to Ink by Amanda Sun. The novel features a bunch of mini, fun drawings on the inside edge of the book. When you flip the pages, they dance in front of your eyes! There are also beautiful Japanese drawing throughout the book, that fit perfectly with the storyline! And even, how could you not love this books stunning cover? The watercolours suit the book so good!
---
BEST SPINES:
Umm, who wouldn't give this one to the amazing spines of The Mortal Instruments. I loved the original spines so much, but who doesn't just love the new ones!? For those that don't know, I have a slight (okay, maybe huge) obsession with New York. So, having NYC on book spines just makes some of my inner dreams finally come true. Someone should really get me a poster of theses spines together!
---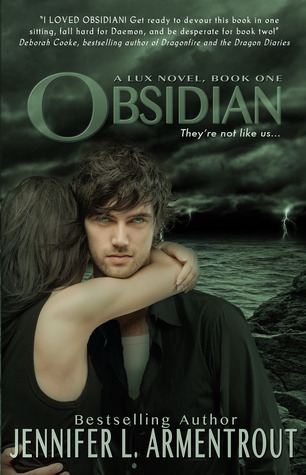 FAVORITE COVER ON YOUR SHELF:
Well, OBSIDIAN. How could I not give it to this book? We literally have Daemon Black, in all of his precious glory, on the cover of this amazing book. And, this cover even explains some of the things that are only explained in the novel once you are halfway through. Like the lightning, and the lake in the background. And boy oh boy, I feel like I could stare into those beautiful eyes of his forever!
---
That's it for today! This tag was super fun and I definitely would tag all of you to try it, especially if you are a bookstagrammer and blogger alike myself! Also, someone should definitely try to count how many times I've said "stunning" and "beautiful". It's probably a lot! Don't forget to like, comment and follow if you love my blog!
Happy Reading!
~Alaina