Hey book nerds! I was recently contacted by Loot Crate to create my own personalized "Dream Crate". I was so excited when they contacted me about this since I've been a huge fan of Loot Crate for a long time now. Basically, Loot Crate is a monthly subscription box that features 4 – 6 nerdy items at an affordable price. They are always super creative and unique with the items and themes for their boxes every month!
A "Dream Crate" is a unique take on a Loot Crate box. You put together a bunch of items under a certain theme and create your very own Loot Crate box. There is no specific number of items/price when creating one. You just have to be yourself! So now, without further ado, let's get straight into this!
MY THEME:
Well, I think this is pretty obvious but, I would definitely have to go with a theme of books! Books are my whole life and I really don't know what I would do without them. So, I couldn't help but use it as my theme. In my "Dream Crate", I will be featuring bookish items from around the internet! Keep in mind that there will be A LOT of items featured and they will NOT all fit in one Loot Crate box. Maybe a couple!
---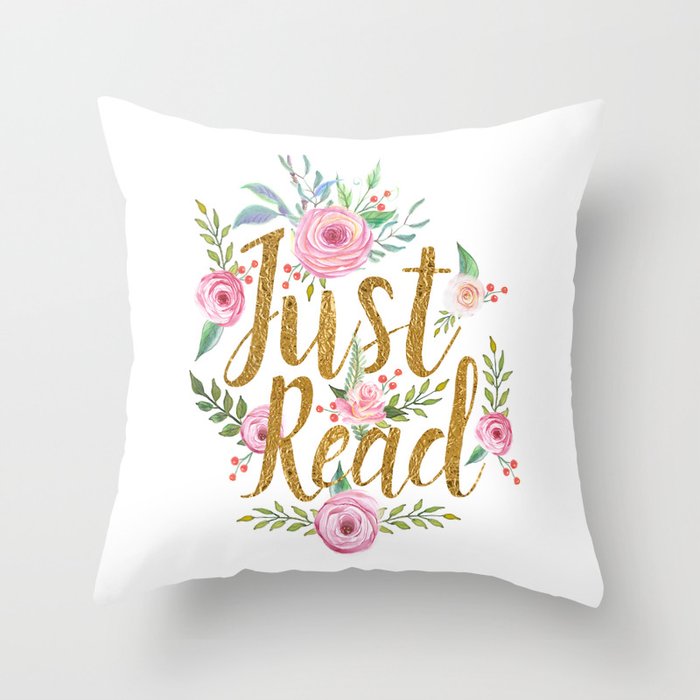 ITEM ONE:
Just Read – White Throw Pillow: Society 6
I am obsessed with all of Evie's works that are posted on Society 6 but this one in particular always catches my eye! It's very simple compared to a lot of her other works. And, I am really loving calligraphy at the moment so this would be perfect!
---
ITEM TWO:
Bibliophile Tee: The Twirlings
I absolutely love all of the apparel that "The Twirlings" sell! One of the co-owners, Alexandra Ling connects to the book community on such a high level. So rest assured, their products, especially this one, are perfect for any book-obsessed nerds out there.
---
I
TEM THREE:
Empire Of Storms Sampler Candles: The Melting Library
I love bookish candles and the fact that people can use their imaginations to create realistic fictional candles. I've been told that they almost always smell exactly like the label! So, since I couldn't just pick one, I decided to pick the whole sampler set from "The Melting Library". And even, Empire of Storms has been one of my favorite books of 2017 so far!
---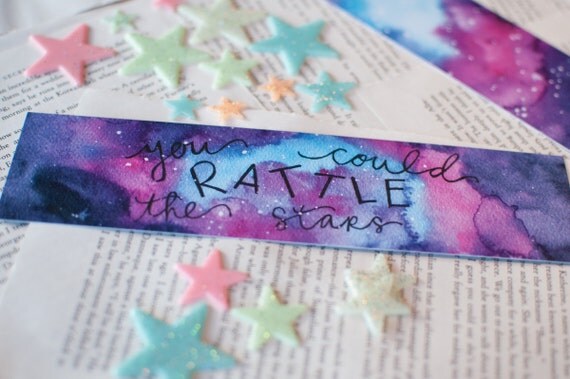 ITEM FOUR:
Throne of Glass Bookmark – You Could Rattle The Stars: Lexy Olivia
For anyone who didn't know, this specific quote is my favorite book quote! I just love it so much. I've seen Lexy Olivia's works all over bookstagram and couldn't help but add one to here. She is a wizard with watercolours and creates beautiful artwork!
---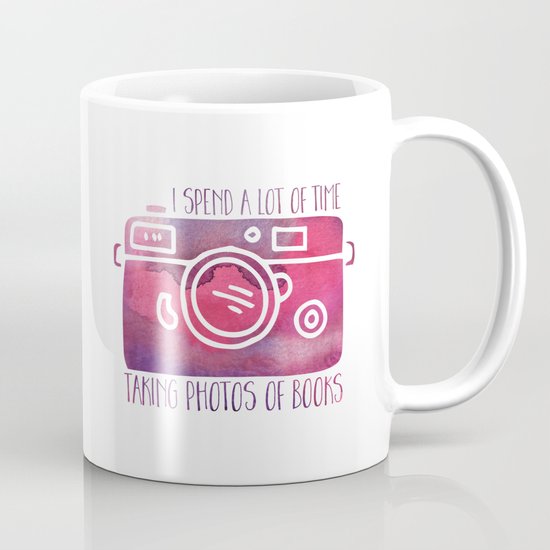 ITEM FIVE:
I Spend A Lot Of Time Taking Photos Of Books Mug: BookwormBoutique
This is so true to me! Most of the time I'm either reading, blogging, binge watching TV shows/movies or taking photos of books. So, this beautiful mug is perfect for all of the readers out there who also run a bookstagram account!
---
ITEM SIX:
Harry Potter Hogwarts Tee: Amazon
Ah! Who doesn't love some good ole' Harry Potter! I haven't completely finished the series yet, but I hope to later this year! And really, how could you pass up this tee?! I absolutely love how it has the Hogwarts logo, and the stripes on the sleeves! This looks to be a must for all hardcore Harry Potter lovers!
---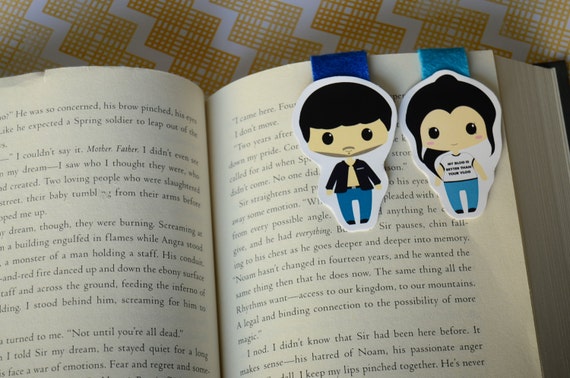 ITEM SEVEN:
LUX Magnetic Bookmarks – Daemon and Katy: Magicbookmarks
If anyone thought that I wasn't going to add something LUX themed in my "Dream Crate, you were totally wrong. I've seen magnetic bookmarks EVERYWHERE recently and I couldn't help but add one of Daemon and Katy! They are two of my favorite fictional characters ever!
---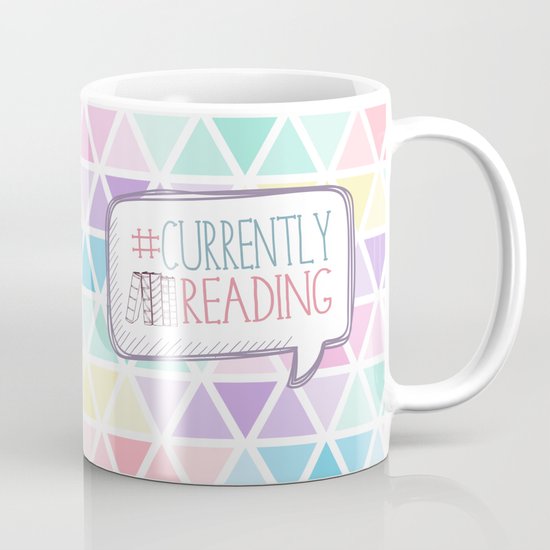 ITEM EIGHT:
#Currently Reading Mug: Society 6
You know, a reader can't help but have a beautiful mug as a prop for all of those weekly current reads posts. I think you all can tell by now that I really love Evie's works. They are all so beautiful and some are even as simple as this one! Others have beautifully intricate artwork and quotes on them!
---
ITEM NINE:
A History Of Notable Shadowhunters & Denizens Of Downworld: Told In The Language Of Flowers by Cassandra Clare and Cassandra Jean
I've been eyeing this book for the longest time now and I think it is perfect for all readers. It features drawings and short bios of all of the characters featured in Cassie Clare's shadow world! This book is the perfect thing for all fans of her series. It would even be super cool to rip some of the pages out (of your favorite characters, of course) and place them on your walls!
---
Thank you so much for stopping by and reading this post! I am over the moon that Loot Crate contacted me and wanted me to do this! Be sure to post your own Dream Crate's on your blogs if you liked this! Don't forget to like, comment and follow my blog if you haven't already!
Happy Reading!
~Alaina