Ahhh! Can any of you actually believe that 2016 is almost over?? As I'm writing this we are t-minus eleven and a half hours until the ball drops and we begin a new year! And as you can tell…. I'm VERY excited. Seeing that 2016 was so amazing, I think that 2017 can only be better. So in honor of 2016 being such a great year, I chose 16 of my favorite books that I read this year and decided to share them with you! Hope you enjoy!
P.S. My top 3 favorites are at the bottom of the post. 🙂
P.P.S. These books are in no particular rating order aside from the last 3
P.P.P.S. All synopses are from Goodreads!
---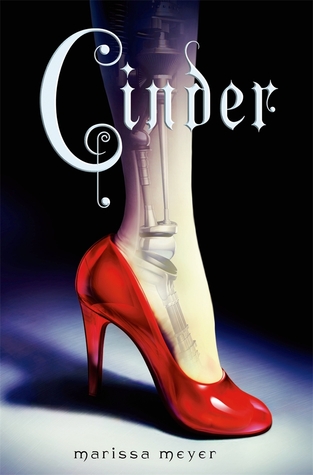 Cinder by Marissa Meyer:
This book was such a quick and fascinating read. One of my first retellings and it definitely didn't disappoint! 4 stars!
Humans and androids crowd the raucous streets of New Beijing. A deadly plague ravages the population. From space, a ruthless lunar people watch, waiting to make their move. No one knows that Earth's fate hinges on one girl.

Cinder, a gifted mechanic, is a cyborg. She's a second-class citizen with a mysterious past, reviled by her stepmother and blamed for her stepsister's illness. But when her life becomes intertwined with the handsome Prince Kai's, she suddenly finds herself at the center of an intergalactic struggle, and a forbidden attraction. Caught between duty and freedom, loyalty and betrayal, she must uncover secrets about her past in order to protect her world's future.
---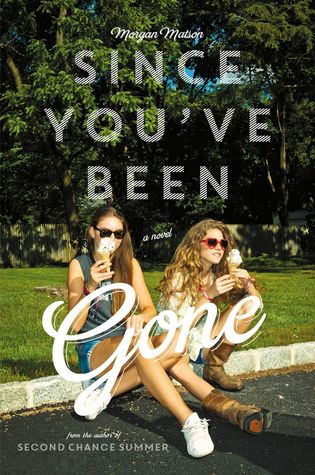 Since You've Been Gone by Morgan Matson:
One of my all-time favorite contemporaries. Easy read, fast paced and definitely a sit-on-my-butt-for-3-hours-with-a-bag-of-popcorn type of read! 5 stars!
It was Sloane who yanked Emily out of her shell and made life 100% interesting. But right before what should have been the most epic summer, Sloane just…disappears. All she leaves behind is a to-do list.

On it, thirteen Sloane-inspired tasks that Emily would normally never try. But what if they could bring her best friend back?

Apple picking at night? Okay, easy enough.

Dance until dawn? Sure. Why not?

Kiss a stranger? Um…

Emily now has this unexpected summer, and the help of Frank Porter (totally unexpected), to check things off Sloane's list. Who knows what she'll find?

Go skinny-dipping? Wait…what?
---
A Court Of Thorns And Roses by Sarah J. Maas:
I could seriously go for a re-read of this novel. Fast-paced, a good amount of romance and SWOONY FAE. Where could someone go wrong with a book like that? 5 Stars!
When nineteen-year-old huntress Feyre kills a wolf in the woods, a beast-like creature arrives to demand retribution for it. Dragged to a treacherous magical land she only knows about from legends, Feyre discovers that her captor is not an animal, but Tamlin—one of the lethal, immortal faeries who once ruled their world.

As she dwells on his estate, her feelings for Tamlin transform from icy hostility into a fiery passion that burns through every lie and warning she's been told about the beautiful, dangerous world of the Fae. But an ancient, wicked shadow grows over the faerie lands, and Feyre must find a way to stop it . . . or doom Tamlin—and his world—forever.
---
Illuminae by Amie Kaufman and Jay Kristoff:
This book is written through classified documentations. If someone thought I wasn't going to read this, they should've thought again. Beautifully illustrated, and a must read for all of the lazy people out there who think chapter books are boring.
This morning, Kady thought breaking up with Ezra was the hardest thing she'd have to do.

This afternoon, her planet was invaded.

The year is 2575, and two rival megacorporations are at war over a planet that's little more than an ice-covered speck at the edge of the universe. Too bad nobody thought to warn the people living on it. With enemy fire raining down on them, Kady and Ezra—who are barely even talking to each other—are forced to fight their way onto an evacuating fleet, with an enemy warship in hot pursuit.

But their problems are just getting started. A deadly plague has broken out and is mutating, with terrifying results; the fleet's AI, which should be protecting them, may actually be their enemy; and nobody in charge will say what's really going on. As Kady hacks into a tangled web of data to find the truth, it's clear only one person can help her bring it all to light: the ex-boyfriend she swore she'd never speak to again.

Told through a fascinating dossier of hacked documents—including emails, schematics, military files, IMs, medical reports, interviews, and more—Illuminae is the first book in a heart-stopping, high-octane trilogy about lives interrupted, the price of truth, and the courage of everyday heroes.
---
City of Glass by Cassandra Clare:
Didn't join in on this series until LATE 2015 but it has definitely become one of my favorites! Love Cassie's works! 4 Stars!
To save her mother's life, Clary must travel to the City of Glass, the ancestral home of the Shadowhunters – never mind that entering the city without permission is against the Law, and breaking the Law could mean death. To make things worse, she learns that Jace does not want her there, and Simon has been thrown in prison by the Shadowhunters, who are deeply suspicious of a vampire who can withstand sunlight.

As Clary uncovers more about her family's past, she finds an ally in mysterious Shadowhunter Sebastian. With Valentine mustering the full force of his power to destroy all Shadowhunters forever, their only chance to defeat him is to fight alongside their eternal enemies. But can Downworlders and Shadowhunters put aside their hatred to work together? While Jace realizes exactly how much he's willing to risk for Clary, can she harness her newfound powers to help save the Glass City – whatever the cost?

Love is a mortal sin and the secrets of the past prove deadly as Clary and Jace face down Valentine in the third installment of the New York Times bestselling series The Mortal Instruments.
---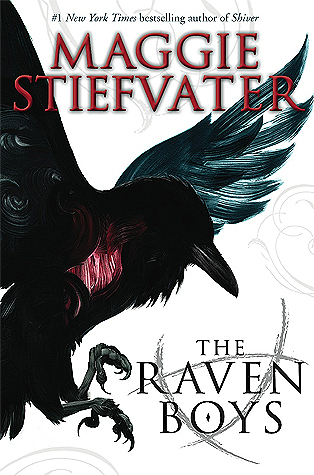 The Raven Boys by Maggie Stiefvater:
Okay either my copy had a "reading-slump-be-gone" spell in it or Maggie is just a genious. The Raven Boys is very different compared to many other YA books but, it is still really good! 4 stars!
Every year, Blue Sargent stands next to her clairvoyant mother as the soon-to-be dead walk past. Blue herself never sees them—not until this year, when a boy emerges from the dark and speaks directly to her. His name is Gansey, and Blue soon discovers that he is a rich student at Aglionby, the local private school. Blue has a policy of staying away from Aglionby boys. Known as Raven Boys, they can only mean trouble.

But Gansey is different. He has it all—family money, good looks, devoted friends—but he's looking for much more. He is on a quest that has encompassed three other Raven Boys: Adam, the scholarship student who resents all the privilege around him; Ronan, the fierce soul who ranges from anger to despair; and Noah, the taciturn watcher of the four, who notices many things but says very little.

For as long as she can remember, Blue has been told by her psychic family that she will kill her true love. She never thought this would be a problem. But now, as her life becomes caught up in the strange and sinister world of the Raven Boys, she's not so sure anymore.
---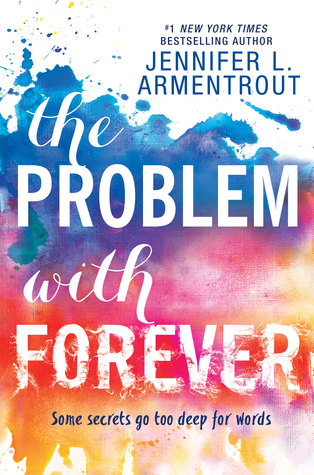 The Problem With Forever by Jennifer L. Armentrout:
I literally just finished this book a few days ago and couldn't help but put it on this list. It was such and inspiring and uplifting book! (and maybe just a bit of a swoony romance.) 5 stars!
For some people, silence is a weapon. For Mallory "Mouse" Dodge, it's a shield. Growing up, she learned that the best way to survive was to say nothing. And even though it's been four years since her nightmare ended, she's beginning to worry that the fear that holds her back will last a lifetime.

Now, after years of homeschooling with loving adoptive parents, Mallory must face a new milestone—spending her senior year at public high school. But of all the terrifying and exhilarating scenarios she's imagined, there's one she never dreamed of—that she'd run into Rider Stark, the friend and protector she hasn't seen since childhood, on her very first day.

It doesn't take long for Mallory to realize that the connection she shared with Rider never really faded. Yet the deeper their bond grows, the more it becomes apparent that she's not the only one grappling with the lingering scars from the past. And as she watches Rider's life spiral out of control, Mallory faces a choice between staying silent and speaking out—for the people she loves, the life she wants, and the truths that need to be heard.
---
Crown of Midnight by Sarah J. Maas:
This book made me want to continue the Throne of Glass series! It is super sexy, violent and….sob-worthy. Ugh I sobbed some ugly tears with this book. 4.5 stars!
From the throne of glass rules a king with a fist of iron and a soul as black as pitch. Assassin Celaena Sardothien won a brutal contest to become his Champion. Yet Celaena is far from loyal to the crown. She hides her secret vigilantly; she knows that the man she serves is bent on evil.

Keeping up the deadly charade becomes increasingly difficult when Celaena realizes she is not the only one seeking justice. As she tries to untangle the mysteries buried deep within the glass castle, her closest relationships suffer. It seems no one is above questioning her allegiances—not the Crown Prince Dorian; not Chaol, the Captain of the Guard; not even her best friend, Nehemia, a foreign princess with a rebel heart.

Then one terrible night, the secrets they have all been keeping lead to an unspeakable tragedy. As Celaena's world shatters, she will be forced to give up the very thing most precious to her and decide once and for all where her true loyalties lie… and whom she is ultimately willing to fight for.
---
Diamonds Are Forever by Michelle Madow:
It feels like FOREVER since I read this. But, I remember it being super fun and romantic so I couldn't help but put this on here! 4 stars!
It's cold outside, but the drama is hot!

The Diamond sisters jet to the mountains for spring break, and Savannah's flirt-mance with an international pop star heats up as her pursuit of stardom succeeds. But is this romance meant to be, or has the right guy been in front of her all along? Meanwhile, Courtney takes the next step with her secret boyfriend–and future stepbrother–and as their parents' wedding approaches, the pressure's on to reveal their relationship.

Peyton's figuring out a plan for her future, but she still feels guilty about getting her former bodyguard fired and wonders if she can get over him in the arms of someone else. But the biggest bombshell will change everything once again, because Madison's ready to tell the huge secret she's uncovered. And with the boy who betrayed her but who could be the love of her life fighting for his own life, she might need the Diamond sisters more than ever.
---
Rebel Belle by Rachel Hawkins:
Such an amazing experience to read this with my book club friends, Alex and Emily! Emily's blog is WhoGaveTheWrite and Alex's is ReadersAreGonnaRead. Anyways, I was so happy they picked a paranormal book for our first month and I can't wait to read more with them. (And where can you go wrong with a pink, badass book?) 4 stars!
Harper Price, peerless Southern belle, was born ready for a Homecoming tiara. But after a strange run-in at the dance imbues her with incredible abilities, Harper's destiny takes a turn for the seriously weird. She becomes a Paladin, one of an ancient line of guardians with agility, super strength and lethal fighting instincts.

Just when life can't get any more disastrously crazy, Harper finds out who she's charged to protect: David Stark, school reporter, subject of a mysterious prophecy and possibly Harper's least favorite person. But things get complicated when Harper starts falling for him—and discovers that David's own fate could very well be to destroy Earth.

With snappy banter, cotillion dresses, non-stop action and a touch of magic, this new young adult series from bestseller Rachel Hawkins is going to make y'all beg for more.
---
White Hot Kiss by Jennifer L. Armentrout:
I absolutely loved this book! Jennifer L. Armentrout + Swoony Males + Paranormal goodness = my love! 5 stars!
One kiss could be the last.

Seventeen-year-old Layla just wants to be normal. But with a kiss that kills anything with a soul, she's anything but normal. Half demon, half gargoyle, Layla has abilities no one else possesses.

Raised among the Wardens—a race of gargoyles tasked with hunting demons and keeping humanity safe—Layla tries to fit in, but that means hiding her own dark side from those she loves the most. Especially Zayne, the swoon-worthy, incredibly gorgeous and completely off-limits Warden she's crushed on since forever.

Then she meets Roth—a tattooed, sinfully hot demon who claims to know all her secrets. Layla knows she should stay away, but she's not sure she wants to—especially when that whole no-kissing thing isn't an issue, considering Roth has no soul.

But when Layla discovers she's the reason for the violent demon uprising, trusting Roth could not only ruin her chances with Zayne… it could brand her a traitor to her family. Worse yet, it could become a one-way ticket to the end of the world.
---
Queen of Shadows by Sarah J. Maas:
Ahhh. Queen Maas never fails to pull me into her books. Although I did prefer one of her other books in this series, I still love this one. And can I just say…ROWAN. Like wow. 5 stars!
The queen has returned.

Everyone Celaena Sardothien loves has been taken from her. But she's at last returned to the empire—for vengeance, to rescue her once-glorious kingdom, and to confront the shadows of her past…

She has embraced her identity as Aelin Galathynius, Queen of Terrasen. But before she can reclaim her throne, she must fight.

She will fight for her cousin, a warrior prepared to die for her. She will fight for her friend, a young man trapped in an unspeakable prison. And she will fight for her people, enslaved to a brutal king and awaiting their lost queen's triumphant return.

The fourth volume in the New York Times bestselling series continues Celaena's epic journey and builds to a passionate, agonizing crescendo that might just shatter her world.
---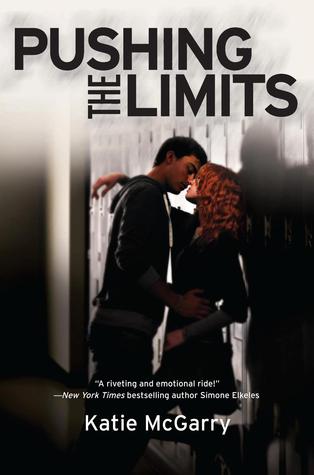 Pushing The Limits by Katie McGarry:
Ughh. If anyone fell in love with contemporaries this year, it was me! This one though, was one of my absolute favorites. Noah + Echo are one of my new favorite OTPs! Noho? Ecah? I don't know! 5 stars!
So wrong for each other…and yet so right.

No one knows what happened the night Echo Emerson went from popular girl with jock boyfriend to gossiped-about outsider with "freaky" scars on her arms. Even Echo can't remember the whole truth of that horrible night. All she knows is that she wants everything to go back to normal. But when Noah Hutchins, the smoking-hot, girl-using loner in the black leather jacket, explodes into her life with his tough attitude and surprising understanding, Echo's world shifts in ways she could never have imagined. They should have nothing in common. And with the secrets they both keep, being together is pretty much impossible. Yet the crazy attraction between them refuses to go away. And Echo has to ask herself just how far they can push the limits and what she'll risk for the one guy who might teach her how to love again..
---
And….. The Top 3!! Boy oh Boy.
---
Sweet Evil by Wendy Higgins:
Ahhh my 3rd favorite book of the year! I am so happy that I picked this up because…. Kaidan. Kaidan is the Rowan of Paranormal. 5 stars!
Embrace the Forbidden

What if there were teens whose lives literally depended on being bad influences?

This is the reality for sons and daughters of fallen angels.
Tenderhearted Southern girl Anna Whitt was born with the sixth sense to see and feel emotions of other people. She's aware of a struggle within herself, an inexplicable pull toward danger, but it isn't until she turns sixteen and meets the alluring Kaidan Rowe that she discovers her terrifying heritage and her willpower is put to the test. He's the boy your daddy warned you about. If only someone had warned Anna.

Forced to face her destiny, will Anna embrace her halo or her horns?
---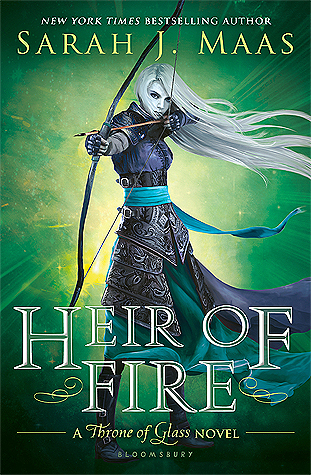 Heir of Fire by Sarah J. Maas:
My #2! This book only has one word to describe it: ROWAN. The introduction to his character made me fall in love with another character! 5 stars!
Celaena has survived deadly contests and shattering heartbreak―but at an unspeakable cost. Now, she must travel to a new land to confront her darkest truth . . . a truth about her heritage that could change her life―and her future―forever. Meanwhile, brutal and monstrous forces are gathering on the horizon, intent on enslaving her world. Will Celaena find the strength to not only fight her inner demons, but to take on the evil that is about to be unleashed?

The bestselling series that has captured readers all over the world reaches new heights in this sequel to the New York Times best-selling Crown of Midnight. Packed with heart-pounding action, fierce new characters, and swoon-worthy romance, this third book will enthrall readers from start to finish.
---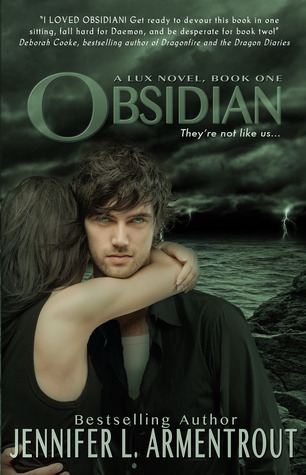 Obsidian by Jennifer L. Armentrout:
If anyone actually expected me not to put this on this post, you have not visited my blog before. I reread this book in the summer and IT WAS AS GOOD AS THE FIRST TIME! I'm starting to wonder if anything will ever beat this book! 5 stars of course!
Starting over sucks.

When we moved to West Virginia right before my senior year, I'd pretty much resigned myself to thick accents, dodgy internet access, and a whole lot of boring… until I spotted my hot neighbor, with his looming height and eerie green eyes. Things were looking up.

And then he opened his mouth.

Daemon is infuriating. Arrogant. Stab-worthy. We do not get along. At all. But when a stranger attacks me and Daemon literally freezes time with a wave of his hand, well, something… unexpected happens.

The hot alien living next door marks me.

You heard me. Alien. Turns out Daemon and his sister have a galaxy of enemies wanting to steal their abilities, and Daemon's touch has me lit up like the Vegas Strip. The only way I'm getting out of this alive is by sticking close to Daemon until my alien mojo fades.

If I don't kill him first, that is.
---
I hope you all enjoyed my last post of 2016! It's been a good year. Hope everyone has a good time celebrating!
Happy Reading
~Alaina