I'm in a very bloggy mood all of a sudden so here I am again, blogging about random things that satisfy my day. Well, not really. But, instead of another review, I'm bringing you all another tag post! I absolutely love doing tags but I feel like I don't do enough of them. So, beware, many more tag posts are to come….. Anyways, let's dive straight into the tag!
---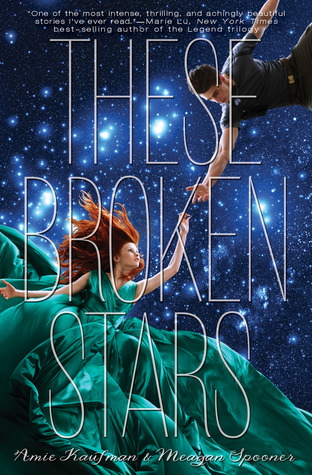 Initial Attraction: A book that you bought because of the cover.
I'll admit, I am soooo guilty of buying a book by its cover. But really, who isn't. I love being able to read books that have beautiful, unique covers that look like some one spent hours working on. Sooo those particular books are usually the ones that catch my eye in a bookstore. I could make a list of many books that I bought because of their covers but I'll keep it short. These Broken Stars is definitely one of the most extraordinary covers I have ever seen. It was one of the first YA books I had ever bought and it was completely a cover buy. I remember walking into my bookstore and gawking over this beautiful cover! It was just too pretty not to buy!
---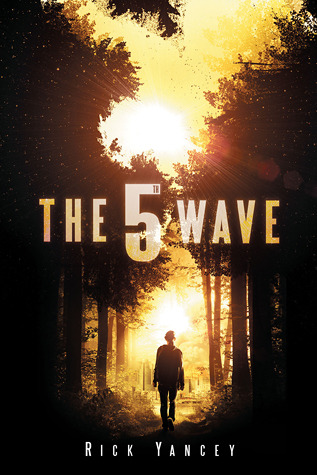 First Impressions: A book that you got because of the summary.
This is such a hard question! I'm hands down a cover buyer; I'm not a summary buyer. So, with that said, I DON'T READ THE SUMMARIES BEFORE BUYING THE BOOKS. Well sometimes I do but not often. I usually walk into bookstores and take books one by one off the shelves and skim through the summary. Buuuttt, I never end up buying those books. Most times, at least. I remember picking up The 5th Wave and becoming so into the plot that I couldn't help but buy it. I had heard of the book before but only vaguely.I knew that one of my favorite actresses, Chloe Grace Moretz, was starring in a movie titled The 5th Wave but I didn't know it was based off a book. So, there I went, picking a copy of the book off of the shelf and bringing it, along with two other books to the check out line. In case you were wondering, here's the summary of The 5th Wave:
"After the 1st wave, only darkness remains. After the 2nd, only the lucky escape. And after the 3rd, only the unlucky survive. After the 4th wave, only one rule applies: trust no one.

Now, it's the dawn of the 5th wave, and on a lonely stretch of highway, Cassie runs from Them. The beings who only look human, who roam the countryside killing anyone they see. Who have scattered Earth's last survivors. To stay alone is to stay alive, Cassie believes, until she meets Evan Walker. Beguiling and mysterious, Evan Walker may be Cassie's only hope for rescuing her brother-or even saving herself. But Cassie must choose: between trust and despair, between defiance and surrender, between life and death. To give up or to get up."
---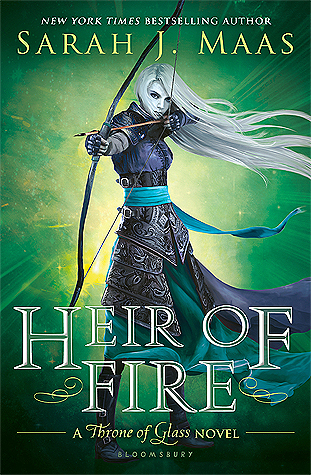 Sweet Talk: A book with great writing.
Hmmm… how could I not pick a Sarah J. Maas book for this? Her writing is so full of love and character that it's hard not to pick her writing. Now, in case any of you have never heard of her before (HOW COULD YOU NOT?!?) she is the writer of the Throne of Glass and A Court of Thorns And Roses series. And if I do say so myself, the Throne of Glass series in magnificent. I got introduced to her novels in early 2016 whilst trying to find a book to get me out of a terrible reading slump. And that reading slump really made me not enjoying reading Throne of Glass. Poop reading slumps. But a few months after finishing the first book, I decided to give the series another chance. And by the angel, I could never regret that. Now, I have read and been surrounded by amazing characters such as Rowan, Lyssandra and Aelin, Aedion, Chaol, Dorian and many more (how could I forget Evangeline?). SJM's writing is probably the best I've read and I can't wait to read more by her! (forgot soooo many other characters….. sorry Manon and her 13)
---
F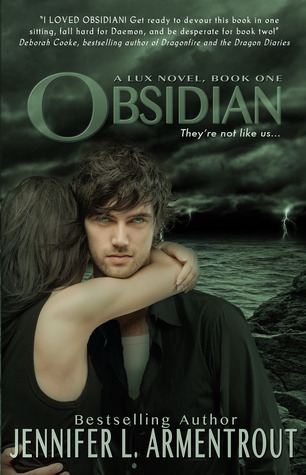 irst Date: A first book of a series which made you want to pursue the rest of the series.
Definitely Obsidian by Jennifer L. Armentrout. This was another one of the first YA books I ever read and it was phenomenal! I remember walking into the bookstore, looking for something paranormal/science-fiction to read and I ended up in front of the Jennifer L. Armentrout section. I did some research about her books and ended up buying the bind-up of Obsidian and Onyx. And Oh-My-God, I do not regret it one bit! Obsidian was soooo amazing (Daemon Black!!!) and I dove straight into Onyx after I finished it. And when I was finished that, I reread the whole thing over again! I just couldn't bring myself to leave the fictional world. And, this series (LUX) has now become my favorite series ever and I have a tendency to reread it way to often. NO REGRETS IN DOING THAT.
---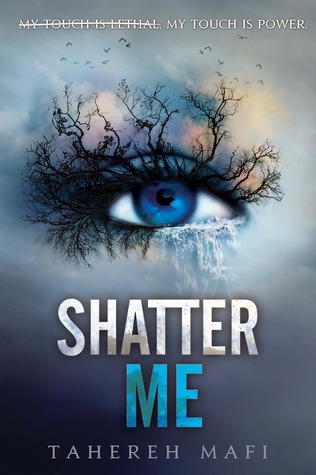 Late night phone calls: A book that kept you up all night long.
I'm not really one to pull off late nighters.but sometimes, you just get so into a book that you lose track of time. That exact thing happened to me with Shatter Me by Tahereh Mafi. I remember borrowing it off of my friend when I first started reading and I fell so in love with the characters and the story line. The book was such an easy and captivating book to read. And I remember that it was a Sunday night and I really wanted to give it back to my friend the next day so I stayed up until I finished it. I was very tired the next day but since it was because of a book, I didn't care! I highly recommencd that all of you read this book if you are looking for an easy read with lots of super adorable romance (in a paranormal way)!
---
Always on my mind: A book that you could not stop thinking about.
CROWN OF MIDNIGHT!!! Ugh. I had neverending daydreams and nightmares about this book for days. Every thing about this book was amazing but, some horrific things happened in it that just couldn't escape my mind. If you've read the book, you would know what I'm talking about. Anyways, I don't have much to say about this book aside from the fact that it haunted my dreams A LOT. But…. it was a spectacular read overall!
.
.
---
Getting Physical: A book in which you love the way it feels
What an awkward question…. But, I really love how the books in the Sweet Evil series feel! I only own the first two books in the series but they are soooo smooth. But, they aren't just super smooth, they are also super flimsy which is a paperback lover's favorite thing! (me). I've always hated the feeling of reading both hardcovers or stiff paperbacks (basically any paperback version of a Sarah J. Mass book. Although I love her). But when you have a paperback that is flimsy enough to stay open on its own, it feels so incredibly good. And the one type of book that is even better than a flimsy paperback is a "super-flimsy" paperback. Like one of those thin classics that you can flip and read with one hand.
---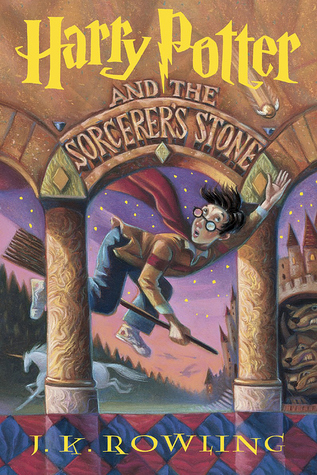 Meeting the Parents: A book in which you would recommend to your friends and family
Definitely HARRY POTTER!! I don't think anyone in my family has read it so I would highly suggest it to them. And yes, you must be thinking "that's the generic book suggestion". Well, no one in my family really reads (like I do) so a generic book that already has a boat load of hype surrounding it is perfect! Harry Potter is a world-wide favorite. Sadly I haven't finished the series but, I hope to in the future and get more people to read it too!
---
Thinking about the future: A book or series that you know you'll re-read many times in the future
City of Bones, for sure. Some days I will be sitting in class and I will just picture images from the book in my mind and it pains me so much that I can't reread it (I'm still finishing the series). Even though it wasn't my favorite book in the series, it's one of those books that plays lively images in your mind. Like popular scenes such as Java Jones, Pandemonium, and Clary's first time at the institute. And I cannot wait to reread them some time soon! Hopefully within the next two years.
---
I don't have any one in particular to tag so feel free to do this tag! Happy Reading! ~Alaina