Hello everyone! I'm back to bring you all a book tag (FINALLY). I've been wanting to do a tag post for a while now but I haven't been able to find one I like. So, I went on my good ole' friend YouTube for some help! I scrolled through some of Sasha's (abookutopia) for some help and I found the PERFECT book tag! The Social Media Book Tag features two of my favorite things…. social media and books. duh. So let's get straight into this tag!
Twitter: Your Favorite Short Book:
Harry Potter and The Philosopher's Stone (or Sorcerer's Stone. Depends where you are from…). I picked up a cheap hardcover copy of the original British version from one of my local thrift stores. I wasn't actually interested in the series at first but once I read all 223 pages (yes I said 223), I was hooked!! I still need to read everything after Prisoner of Azkaban but believe me, I will get to them in the future!
Facebook: A Book Everyone Pressured You To Read: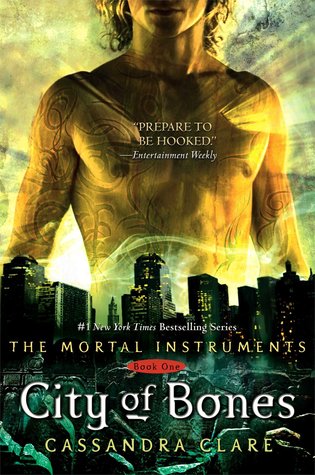 Hmmm… well this one definitely isn't hard to choose. Soooo many people told me to read City of Bones by Cassandra Clare that I eventually felt pressured to. But, I am so happy that I read it in the end. The book is such an amazing opening to a six book series that is mandatory for all YA lovers. If you haven't lived the story of Jace and Clary, Magnus Bane, the Lightwoods and Simon Lewis, you are missing out on basically EVERYTHING!! So be sure to go pick up a copy and read it immediately if you haven't.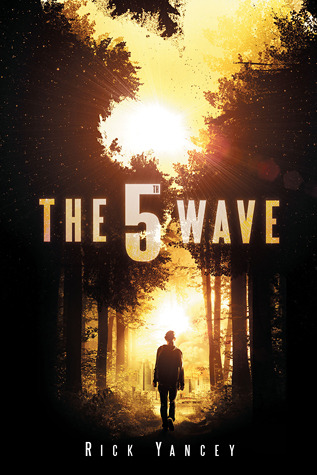 Tumblr: A Book You Read Before It Was Cool:
The 5th Wave by Rick Yancey. I actually read it two whole years after it came out. I was scrolling through Instagram one time and found some actress talking about some apocalyptic sci-fi movie she was starring in. Turned out, I found the book of the same name the next week when I was at the bookstore! I couldn't help but grab myself a copy (even though I already had two books in my hands). I didn't read the book immediately when I got the book. I actually left it for a few weeks but eventually devoured it when I started it. In my opinion, the book didn't become too popular until the movie released.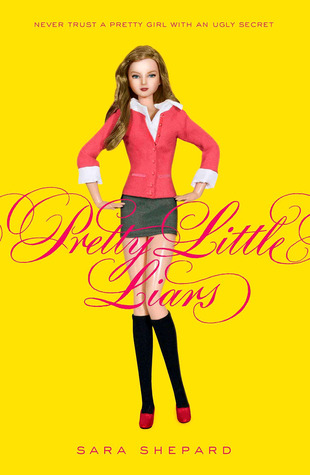 MySpace: A Book You Don't Remember If You Liked Or Not:
Pretty Little Liars #1. I borrowed this book off of my friend way back at the beginning of 2015. I was really interested in the TV show back then and thought it would be cool to read the books. You could say that these were actually the books that got me into YA. But anyways, I'm really unsure if I liked this book. I remember breezing through the first four books but I didn't really read books that I full out loved then. I just read for the sake of reading.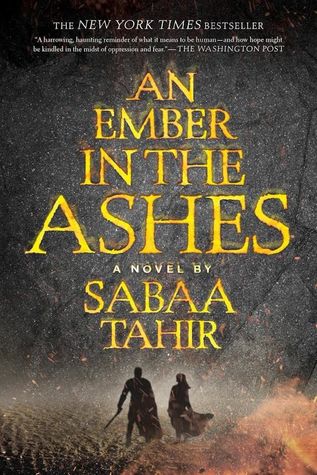 Instagram: A Book That Was So Beautiful You Had To Instagram It:
Well if you didn't know, I Instagram a LOT of books. I have a bookstagram account where I feature a bunch of bookish pictures. But, if I had to choose a book that is too pretty to not be featured, it would be the paperback of An Ember In The Ashes. I never cared for the original harcover copy of it but once I knew that there was a paperback coming out **with a new cover** I had to get it!! And I love featuring it in as many bookstagram pictures as I can!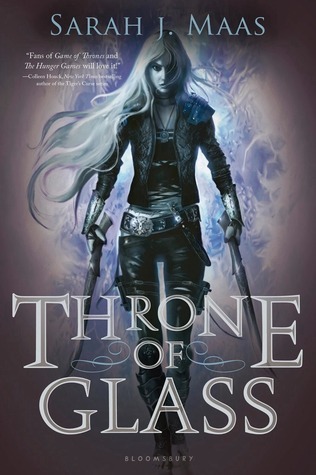 YouTube: A Book You Wish Would Be Turned Into A Movie:
THRONE OF GLASS!!! It needs to become a movie! I know that there are plans in the works to make a TV show based off of Queen Of Shadows (which I think is fantastic), I still want MORE! I want a whole two hour movie featuring Celaena and Chaol and Dorian. And I want sequels that would feature Nehemia and Manon and Lysandra and ROWAN!! This seriously needs to happen and I am not going to live without it. Who else is in favor of a Throne of Glass film series??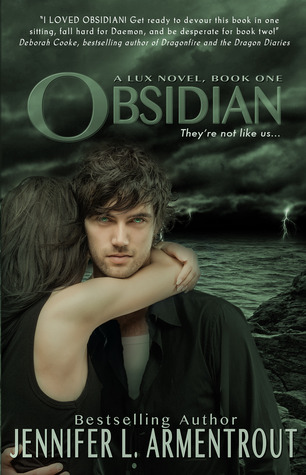 Goodreads: A Book You Recommend To Everyone:
Umm I think everyone already knows this one. Isn't it obvious? Well If you still couldn't figure it out… I recommend Obsidian by Jennifer L. Armentrout to EVERYONE. I love the book to pieces and I wish that everyone would go and support Jennifer's works.  Obsidian has the perfect mix of swoon, romance, and ALIENS. Yes, I said aliens. But don't worry, if aliens isn't your thing, you should still read it. It really isn't like aliens at all. It's more like a paranormal. So definitely check this beautiful book out if you haven't.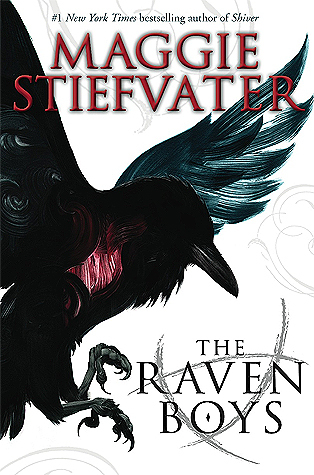 Skype: A Book With Characters You Wish You Could Talk To Instead Of Just Read About:
Ooooh, this is a tough one. But, I think I would really like to talk to the gang from The Raven Boys. They all look and sound like such cool characters. Each one has distinct characteristics that make them so different but so much the same. And, doesn't Blue just sound like a person that could be a best friend?? And Gansey is like super hot!! And Adam and Noah and Ronan are all such cool characters that I would want to talk to!
Thank you everyone for reading this post! I had a lot of fun with it and I hope to do many more tags in the future! Happy Reading! ~Alaina